iHealth Wave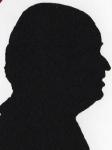 This is the latest watch from iHealth but do not think of it as a tool to tell the time, it will do that but this is a fitness tool aimed predominately at those who swim for fitness it will also tell you how well you sleep and if you wish will even wake you up.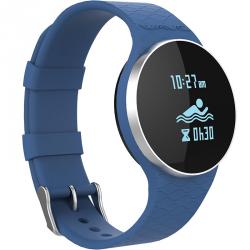 click image to enlarge
Its name is iHealth Wave and it is a Wireless Activity, Swim and Sleep Tracker.
In the box is a watch with a 4cm stainless steel circular dial and attached black rubber strap. There is also another blue strap in the box for those who are colour conscious. There is a proprietary 20cm long charging cable that attaches to the back of the watch the other end goes to any USB port to charge. A small multi-language booklet is included with the first ten pages in English.
To make sure you do go swimming a pair of swim googles was also included as they were packed separately I am not sure if they come as part of the package.
According to the booklet the watch recognises three swim styles freestyle, breaststroke and backstroke.
You are told to charge the watch before trying to pair and mine said it was charged in 20 minutes.
You download the ihealth my vitals App from either the iOS or Android store, any Android 5 or 6 product should work correctly but you may want to check from www.ihealthlabs.com/support if your Android 4 device is supported before purchase.
Open the App after turning on Bluetooth and in less than a minute you should be paired, the watch screen that until now has been blank shows a six figure number you enter the last two numbers in the App and you then have a working watch.
There are no controls on the watch but you will find that a 90 degree movement of your wrist will show the current time and date for five seconds during that time a tap on the screen will take you through to the next screen which shows the number of paces walked, tap again and it shows the amount of sleep and tap again to see the number of calories burnt, one last tap shows a winners podium and your place. If you tap again you are back at the current time.
You need to Sync the data to your smart phone regularly and that keeps a permanent record of your activity. Your goals will be determined according to age weight and height etc. all of which you entered into the App when you first used it.
There is a video that outlines everything at https://www.youtube.com/watch?v=SUxMU0Pvm8s&mc_cid=d57c13613b&mc_eid=c2f5ed0cb0
While other devices have modes to cover general workouts this as far as my own tests are concerned is the first to have an actual mode to track swimming as part of your fitness regime.
If I have a slight gripe it's when wearing the watch in bed the 90 degree twist of the wrist does not always wake the display probably because of your lower centre of gravity.
The iHealth Swim is available from the link below for 79.95 euros.
https://ihealthlabs.eu/en/fitness-devices/48-ihealth-wave.html