'V' by Vodafone Alcatel MOVETRACK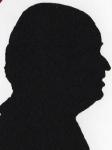 This is a new range of products from Vodafone, in short form they connect your Pet, Bag, Car or Home. Here I am looking at a sample from one of the first three that are all products that go on products that may on occasions go missing.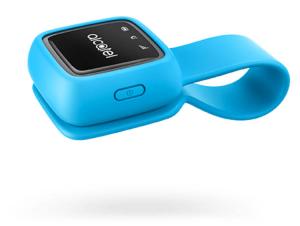 click image to enlarge
What I am looking at here is an Alcatel product that is designed to attach to a bag but it could also go into the pocket of someone who might be in the early stages of Dementia for those occasions they become less sure of their location and could therefore be safely tracked.
I know most parents would like to track their children but they might be less willing to let them use this technology.
This product is the Alcatel MOVETRACK and sold by Vodafone and comes with its own Nano SIM in the box.
It is 4x4x1.5cm and weighs 30 grams.
Installation is not that easy as first you have to install the Nano Sim in the Alcatel MOVETRACK this requires the removal of two tiny screws from the back of the tracker and then get a very close look to see which way the near square SIM fits, a tiny screwdriver is supplied after reassembly you need to download the V by Vodafone app to your Smartphone and go through a registration process once completed you then need to download the Alcatel MOVETRACK app and go through a similar registration process and also charge the tracker for two hours before use.
As the V SIM is included in the sealed tracker box why could it not come pre-installed? Both require you to scan the QR-Code which is impossible on the tracker as it only has the fifteen character IMEI number which is so small I had to photograph it and enlarge it to be able to type it in.
In theory the tracker and the linked phone will be in different places so that whoever has the phone can reunite themselves with the 'Bag'.
The tracker comes with a small skin that can go over the tracker if required; it can also be used without the skin.
Once all the registration and charging is completed you can then use it and I am told the battery should last up to four days between charges.
You get a street view which in my tests was very accurate but I am not sure how well it would work if the 'Bag' were underground and sadly during my test period I was not going underground to check on this.
Once you have purchased the tracker you pay a monthly fee of £3 to Vodafone for their 'V' SIM that contacts your SmartPhone with the 'Bags' location, no extra fees are payable.
During my journeys with and without the 'Bag' the location sent to my phone and shown on a street map was correct even when I was in places with no streets it showed the location correctly. It is not an instant update and if the 'Bag' was on the move you have to wait a couple of minutes to be updated to the 'Bags' latest position. However what you get is an exact position for example '23 Acacia Avenue Sittingbourne Kent' plus the postcode.
The 'V by Vodafone' Alcatel Tracker is available for £59 plus £3 a month for the SIM.