A Crouching Cat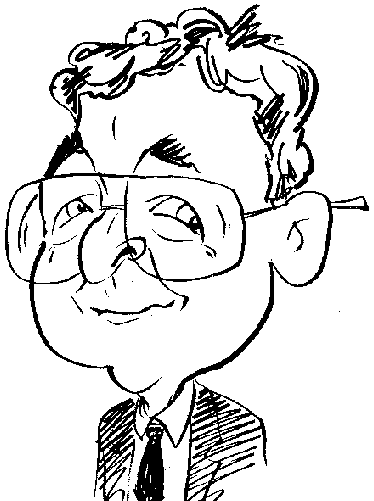 Review controls
This toy brings songs and sound effects to a young child's play area.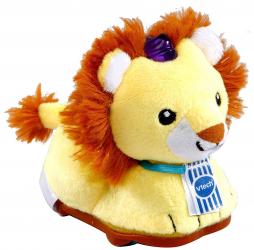 click image to enlarge
With a mantra of "Grow, Develop and Explore", Vtech has developed a number of products for the younger members of the family. Recently I have had the opportunity to check out one of the Vtech products from the company's Toot-Toot Animal range. As its title suggests, this particular range consists of various animals including the furry cat that was the review sample that was currently occupying my attention.
At first glance, I have to state, my initial impressions were hardly positive as I beheld a small crouching cat that was coloured yellow and unlike any member of the feline family seen regularly crossing my back garden. The cat had a wide grin that cried out for a session of petting. However, following further examination, I came to realise that this particular member of the feline family was not from the domestic branch of the breed but the more regal king of the jungle. This furry cat was actually meant to represent a lion that could emit sound effects, indulge in sing along songs and uplifting melodies plus be small enough for the young child to cuddle.
This crouching lion comes mounted on a wheeled platform so that the child could manoeuvre it around designated play areas. Vtech actually produces such areas with specific SmartPoint features that will cause the lion to react differently when it passes over particular locations. These different actions are activated by a series of comb like teeth on the base of the lion. However as I did not have access to Vtech's play sets, which are sold separately, I will concentrate on the features available specifically from the lion when in its solo hunt mode.
As well as providing the wheeled mobility feature for this toy, the lion's base platform doubles as the battery compartment. While the two AAA batteries required to power this toy were provided in the pack, their power has been drained before I took possession of the Vtech furry cat. Opening the battery compartment, held in position by a single screw, requires the use of a Philips screwdriver. An on/off slider switch and an automatic shut-off feature, after a brief period of non-activity, help preserve battery life. Pressing an orange plastic cap on the lion's head will awaken the lion from its slumbers and make it ready for action at the behest of its youthful trainer.
Turning on power, using the on/off switch, brings a collection of sound effects, a song and an announcement that the toy is a cat. The light-up cap button produces more sound effects and sing-along songs with accompanying flashes of light when depressed. These additional sounds will include references to the colour of the Toot-Toot animal and its decorative stripes. According to the product's packaging, it should be possible to adjust the volume level of the audio output from this interactive toy but I was unable to detect how to carry out this task.
Vtech has classified this product as being suitable to help with the development of the child's language skills, motor skills, imaginative play ability and tactile simulation. The Toot-Toot Animal Furry Cat comes with a one-year warranty. Vtech has priced this product at £10.99 but I have seen it listed at £9.50 on Amazon.co.uk.
https://www.vtech.co.uk/product/detail/18449/Toot_Toot_Animals_Furry_Lion