Portable Disk Space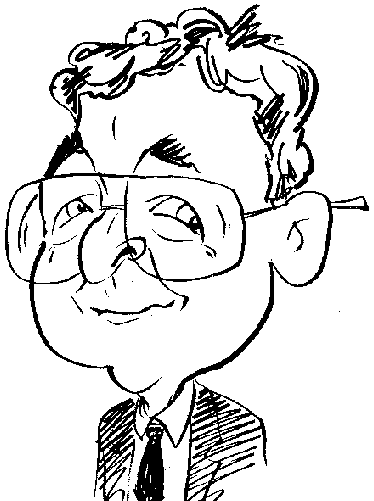 Review controls
Adding to its range of storage devices, Toshiba has produced the Canvio Premium portable hard drives.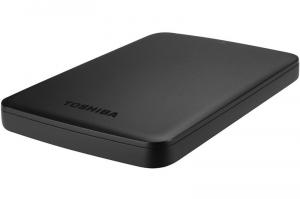 click image to enlarge
Highlighted by diamond-cut edges with sleek and stylish high quality aluminium casing, there are Canvio Premium models for PC and Mac users. Units are available in capacities of 1, 2 and 3TB. My review is based on the Canvio Premium PC unit with a capacity of 3TB.
With dimensions of 109 x 78 x 18.5 mm (D x W x H) and weighing 243g, this appealing looking, pocket-sized device comes with a soft carry pouch for protecting the unit during transport. Predominately dark metallic grey in colour with a diamond-cut edge running around the top of the small box with an engraved Toshiba logo decorating the top left corner, this Canvio Premium features a USB 3.0 port that provides USB 2.0 compatibility. Included with the standard package is a USB 3.0 lead plus an adapter allowing this lead to be converted into a connection for a USB Type C port if the need arises.
Setting up this portable external drive is straightforward. You just need to attach it, using the supplied USB lead, to an appropriate computer. As the Canvio Premium is Bus powered there is no requirement or option for a separate power link up.
Using the NTFS file system used by the drive, the Canvio Premium comes with a selection of pre-installed software that reduced the overall capacity to 2.82TB. As you access this software and carry out other actions, a small circular blue light in the top right corner of the unit will flicker to indicate when drive activity is taking place. The light changes to a white colour if you are using a USB 2.0 connection.
The supplied software items are made up of a backup software package, a password protection delivery utility, 10GB of free Cloud storage courtesy of Pogoplug and an electronic PDF version of the product's User Manual. While this electronic document might appear to be almost novel length in size at over 240 pages, you may be surprised to hear that the English portion of the Guide barely stretches over the first ten pages. The rest covers various foreign language versions.
The backup software is from NTI. This software is the company's Backup Now EZ 4. Once installed the software using a series of picture options from which you can select the backup options. You can select from various sources such as documents, media files or a full PC backup. The destination for the backup can be local or an appropriate Cloud account. Various adjustable settings regarding the scheduling of the backup can be made.
Along with using the Canvio Premium as part of a backup strategy, you can also use it as the repository for files that you wish to transport between locations. These files can be transferred to the Canvio Premium using the standard copy & paste procedure as I did in a series of tests using video, music and photo files to the Canvio Premium 3TB unit. See table for the type, quantity, speed of operation and timings.
Canvio Premium 3TB Drive

| Type | Quantity | Speed | Timing |
| --- | --- | --- | --- |
| Video Files | 7.89GB | 37Mb/s | 238 seconds |
| Music Tracks | 5.34GB | 29.8Mb/s | 190 seconds |
| Photographs | 12MB | Instantaneous | 1 second |
Toshiba has included a copy of its password protection utility as part of this package. As I was rather short of space on my C: drive, I decided to set this software on the Canvio Premium. This was an unfortunate mistake as I shall explain a little later. With this utility in place, access can be denied to whatever device you want to protect until the correct password is entered into a pop-up dialogue box. I placed the protective password on the Canvio Premium.
The utility allows you to deactivate the protection and even remove it completely if you wish. Unfortunately all these features to enter, deactivate and remove are all situated on the drive on which the software is installed. As these were on the password protected Canvio Premium, I was unable to access them and thus was blocked from this Toshiba drive. At least my mistake helped prove that the password did its job.
Avoid my mistake and the Canvio Premium is well worth considering. The 3TB model under review is currently listed at £132.28 on Amazon.co.uk where you will also find the 1TB model at £67.10 and the 2TB version at £98.80.