Toshiba 5TB S300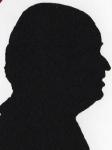 While some Tower and Desktop systems still have 5.25 inch drive bays I have recently seen some who only support 2.5 inch bays rather the norm of 3.5 inch bays. So this latest offering from Toshiba is most likely to be used in a NAS (network attached storage) solution.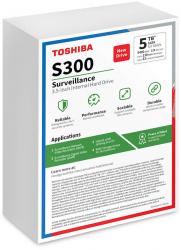 click image to enlarge
I am sure there must be boxed versions of this product but mine arrived in 'drive only' silvered envelope so all you get inside the envelope is the drive, not even the screws required to attach it to whatever you connect it to.
It is 14.4x10x2.4cm and is marked as a surveillance unit.
I replaced a smaller capacity drive in my NAS with this and let the special software in the NAS format it and it then was ready to use. I used the screws that came with the original drive to secure it in the NAS.
Surveillance like NAS are designed for continuous usage and while my NAS is always on it is not always accessing or writing information whereas a unit used for something like security footage is continuously writing and occasional checking what has been recorded at a certain time and date.
It is 5TB in capacity and providing you are willing to sub divide it you could use it in a Windows system as the maximum easily formatted drive size in Windows is 2TB so if you did you would need to call it 'C', 'D' and 'E' at least to use the full capacity.
This is something I would have done a few months ago when my drive in my Windows 10 machine decided to breathe its last. One thing that the capacity of my NAS does is do my regular backups which enabled me to easily restore my drive to an earlier date before it became irritable and then finally unbootable.
This is 5400rpm drive - but I see they also do 7200rpm units – in capacity's up to 10TB which they say are capable of storing recordings from up to 64 cameras with the right software. The internal buffer is either 128 or 256 MB.
All these drives come with a three year warranty.
While I do not have the setup to check all the claims I can say that it worked flawlessly in my NAS during the testing period.
Toshiba claim their dynamic cache optimises both reading and writing though an on board cache algorithm and buffer management built into the unit.
These drives are built for higher temperature use and reduced vibration, full specifications in the second link.
The Toshiba Surveillance S300 bare drive is available from Amazon for £143.27.