Tech 21 cases for Samsung S8 and S8+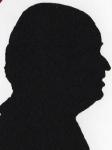 While most of us have at least one mobile phone, only a small proportion of us have a case for it. There are a huge variety of options from a wallet style that also covers the screen to those that just cover the back and sides of your phone.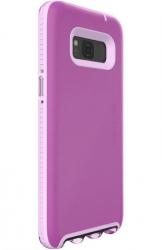 Very few units come with a case and often the reason muted by the manufacturers is the same as that used by printer manufacturers for not providing a USB lead, it gives our resellers the chance for an extra sale.
Here I am looking at two offerings from Tech 21 who seem to have the highest standard in case design and testing which is far higher than 'Military Standard' first Evo GO for the Samsung Galaxy S8 which is stated to be droppable from 3 metres. Second for the Samsung Galaxy S8+ which boasts Bullet Shield impact protection. For good measure for those who want screen protection Impact Shield Anti-Scratch which is also in this case for the larger Samsung Galaxy S8+ but all these products – and more – are available for both phones.
Evo GO for Samsung Galaxy S8
This looks like a back and side's case in black as supplied to me but it has secret compartment. The back has a single rectangular hole in the upper back for the camera etc. The base has three cut-outs for connections. The left side has three buttons to correspond to the phones and the right side one button. Finally the top has 3.5mm socket for headphone connection.
So apart from the much higher drop testing standard 3 metres is more than a tall person dropping from above their head.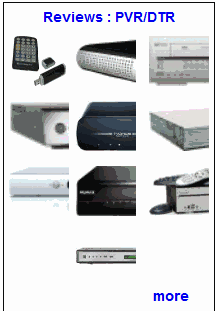 However the secret is the left side of the case flips open to reveal an 8.5cm tall slot between the inner and outer case that can take cards or even some notes.
The Evo Go for Samsung Galaxy S8 is available in black or purple for £59.95.
Pure Clear for Samsung Galaxy S8+
This is clear case that is 50% thinner and 50% lighter than the market leading case. The case has a hard outer shell and then what Tech 21 call 'Bullet Shield' a unique impact absorbing material combined with a patented rib construction that absorbs any remaining force.
All Tech 21 cases are put through the same tests not once or twice as I understand the military test standard is but twenty times.
The normal problem with clear cases that after a while they become more opaque however this case has UV yellowing resistance built in.
As the only mention of drop distance protection with this case is in the general description 'so when we say 2 metre drop protection we do not mean once we mean time after time'. I checked with their representative and it is indeed 2 metres which is from head height for a tall person and most phones are only dropped from chest or waist height.
The Pure Clear for Samsung Galaxy S8+ is available for £29.95.
Impact Shield Anti-Scratch for Samsung Galaxy S8+
When on the train or tube I see so many phones with cracked or smashed screens and for that little extra a thin screen film could protect from both the smashed and scratched the Impact Shield from Tech 21 is of the highest standard and as they make a different size for each phone there is no cutting required by you as with some products I have seen.

Like the case above this has 'Bullet Shield' protection. This has three layers and yet when fitted does not detract from the normal screen viewing or finger touch response.
The Impact Shield Anti-Scratch screen protection for Samsung Galaxy S8+ is available for £24.95.
The whole range of Tech 21 cases and shields can be found Tech 21 web site