Personal Earphones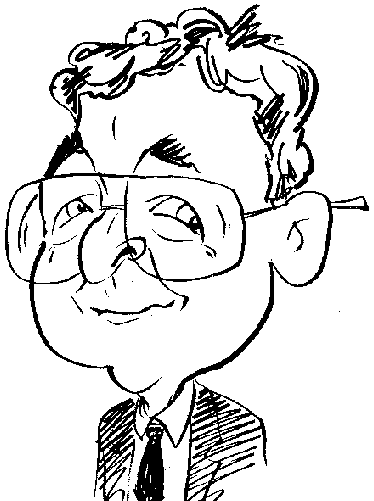 Review controls
Adding to its range of ear buds, RevoNext has developed its QT5 offering.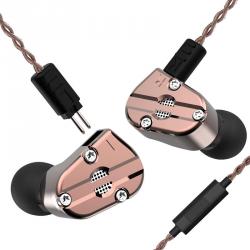 click image to enlarge
Well known for its work in exploring the technology involved in the development of personal, private acoustic listening devices, and with a company name being formed from the combination of two words, RevoNext has released its QT5 product. Featuring a dynamic driver and balanced armature design, the QT5 is a set of in-ear headphones that come with the promise of delivering a superior Hi-Fi sound quality.
Arriving in sturdy box packaging, the QT5 kit consists of the pair of ear buds weighing 24g, a reasonable lengthy 122 cm connecting lead, three sets of silicon ear tips covering most ear sizes and documentation featuring warranty and User Guide issues. Be aware that the various documentation favours the use of a small type face so you might need a magnifying glass to make out the content. I know I struggled until I made use of such a tool.
With strong metal gun-grey housing, the QT5 ear buds are clearly labelled with "L" and "R" markings to ensure the ear buds are placed within the correct ears. I have been known to wonder just what it is that the right ear does not want the left ear to hear or vice-versa during some idle moments. Flippancy apart, it may not be immediately obvious but the supplied connecting lead can be detached from the two ear buds. While this might seem an usual action, removing the connecting lead to the audio source, it could have a purpose. Built into the QT5 ear buds is Bluetooth technology. With the appropriate Bluetooth adapter, which is not included as part of the package, you could set up a Bluetooth partnership pairing between the ear buds and an audio source. Although not forming part of this review, it does add future possible enhancements to the product.
As mentioned the connecting cable, with its 3.5 mm jack plug that arrives protected by a plastic sheathe, measures a reasonable 122 cm in total length. The cable has a sort of chain-like appearance which is made up of a series of inter-connected links that stretch over the length of the cable. Depending upon the body size and need for a comfortable fit, you can adjust the positioning of the split where the cable divides itself from a single strand into a double one for linking to each ear by moving a small rubber divider controller either up or down.
The ear buds felt reasonably comfortable inserted into my ears using the provided illustrations, found in the User Guide, as to how to carry out this action. These illustrations cover adjusting the degree of sealing to gain the best audio reception by blocking outside interference and placing the connecting cable behind the ear. However I must admit to encountering some difficulty in retaining the ear buds in place when a certain degree of movement was called for at various times.
While I would hesitate to use the term Hi-Fi with regards to the audio quality I received from these ear buds, I was happy to listen to my favourite music stored on various smartphone devices. As I have already mentioned, I have not been able to check out the ear bud's Bluetooth facility. There are versions of this product available with a microphone feature but this did not form part of my review unit so I was unable to include this as part of my review. Pricing for the RevoNext QT5 ear buds start at £22.98 from Amazon UK.
`
RevoNext QT5 Ear Buds

| | |
| --- | --- |
| Type | In ear ` |
| Connectivity | Wired |
| Cable length | 1.2m |
| Sensitivity | 105dB |
| Impedance | 16Ω |
| Frequency range | 7Hz-40KHz |
| Plug type | 3.5 mm line |
| Pin type | 0.78 mm |
| Weight | 24g |
| Colour | Copper or Gun Metal |