Reinstalling Windows 7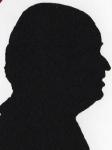 My machine that I write with and collect my emails as well as numerous housekeeping tasks has been getting slower and slower, so I finally decided to bite the bullet and reinstall Windows 7 which I know would be a long job not least as my CD-ROM was not even Service Pack One.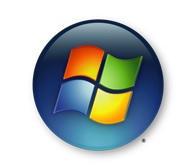 So on Good Friday having double checked everything – regular readers will know I am a belt, braces and safety pin person – I did a full backup and while pondering if there was anything else I had not done the machine made the decision for me by yet another 'blue screen of death' this one however was of the sort you could not restart from.
I suspected that I had had a couple recently as items that only show just after a reboot were showing when I came into the office in the morning and Windows had not just done any updates.
To give you an idea it was close to ten minutes after booting to the Desktop and then the same again before I could view a website or collect emails etc. This problem was not recent and memory filled up over a couple of days to the point where over 50% of Physical Memory was in use and around 20% or more of CPU usage even when it was doing nothing was normal. A couple of years ago I purchased another 4GB of RAM and this helped for a while.
So once I had persuaded my PC to boot from the CD-ROM I was able to reformat the drive and then to reinstall Windows. Over the next three days it was just a constant diet of installing updates as Windows said they were available. I remember one batch of 123 took a very long time go through.
Back one step before I continue, on first boot after the Windows install it would not connect to the Internet this machine uses Ethernet and while I knew my modem router was live and the cable was connected to my PC no Internet, then I found it needed an Ethernet driver that I did not have. Luckily I had an old USB Wireless stick that I did have a driver for and once installed I could trawl the Internet for the Ethernet driver.
So by the following Tuesday Windows was not offering me updates.
Then I reinstalled my copy of Office 2010 that the CD had disappeared but this is downloadable from Microsoft providing you have your serial number as you are asked for it before the download starts, then after the download before it lets you install.
Other programs I use regularly were either available from discs or downloads in my backup. All in all in around three weeks things are nearly normal, the odd password that you do not normally need to enter as it has entered a cookie needs re-entry but that is about it.
So it now takes less than two minutes to a useable state and my Physical Memory usage is around 20% and when idling CPU usage is virtually zero.
So this – I hope – will give this PC a couple of years more useful life.
Making the decision to spend the required time is the hard bit, the continual stream of updates is a pain and there is actually Service Pack 1 that can be downloaded but even though I did Windows beat me to it and did it quite early in the upgrades.
If you are in the same position as me with a legal copy of Microsoft Office and no CD then there are tools out there to tell you what your serial number is so that will save having to buy Office 365 with those yearly fees.