Qobuz in 2017 (part one)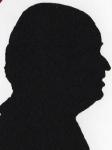 Qobuz is both a streaming and download service dependant on your subscription. I first heard about it two years ago in 2015, then in 2016 they gave users with Android a chance to sample their offerings, so now what is new in 2017.
There are monthly and annual subscriptions, these vary according to the quality. The Qobuz difference is the quality, most other companies' services offer you MP3 and if you are lucky the quality is roughly one tenth of what you get from a CD. Their Premium service – this is their entry level – costs £9.99 a month and you can test this with a 15 day trial. Next up is their Hi-Fi offering at £19.99 a month this is a FLAC streaming service which is roughly equivalent to what you get from your CD player; FLAC is a lossless service so you hear exactly what was recorded with no degradation of quality. This is the service that I am currently testing over the early part of this summer. You can also get a 15 day trial of this service.
They do have two higher quality offerings – full details on their site – that also allow you to download as well as stream.
My Genre – as regular readers will know - is Jazz and what is often called 'modern jazz' which is not really a true explanation as this could be recorded from the 1930's onwards. My real joy is small group offerings and unlike some jazz my choice of music needs a tune/melody.
Qobuz originally had only a limited selection of jazz, it now seems better and even includes some of the ECM label offering which both jazz and classical music collectors will know is one of the most expensive labels that is not normally available for streaming services. Just as this piece was being completed they added the Warner catalogue.
With most services the 'best' quality is 256kbps MP3, for Qobuz this is up to 320kbps so even this is superior in quality. The Hi-Fi service is 16-bit 44.1 kHz FLAC where even pop music can sound better assuming you have a decent set of headphones or speakers.
While I do not use iOS regularly I received a press release that mentioned version 4 for iOS. This service includes a feature not normally available for those who stream music the 'Digital Booklet' which was normally available with a CD and for those of my generation the back of a LP.
The press release says this will follow 'in a few weeks on Android' I will certainly investigate this later in the summer when I have had time to delve more deeply into the newer features found for those who stream to a PC as their normal method of relaxation.
Qobuz are a French company who will reach their tenth anniversary this year and while to my knowledge their service has been available in the UK for several years, they are currently available in the UK, Eire, Germany, Austria, Switzerland, Belgium, Holland and Luxenberg. This year will see the service launch in Spain, Italy, Poland, USA and Canada.
One of my few criticisms of the earlier product was that some of the less frequently seen screens had not been fully translated into English so as I delve into Qobuz in the next few weeks I will see if this has been sorted for English.
Full details are available from the link below of all the Qobuz services; look for my next update in the weeks to come when I will test the new features on Android as well as use on Windows 7 and 10 systems, also check on previous niggles that I had.