Nespresso Compatible Pods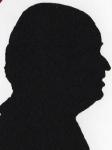 A while ago I was sent some Nespresso compatible pods from a London company named Volcano my Nespresso machine failed to work – no fault of the pods – so now with another machine I can test these as well as pods from Aldi and Dualit.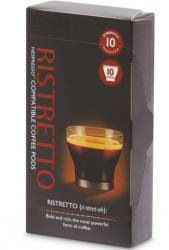 click image to enlarge
If a company makes a compatible pod it's a very fair bet that that companies machine must be a big seller and of course have the ability to make decent 'pod' coffee.
There are two camps 'pod' and 'bean' and while a coffee shop will use beans these are best the instant they are ground so that requires a grinder so the pod is the more likely home solution.
I have accumulated pods from Volcano, ALDI and Dualit. I used them alongside original Nespresso Pods with both the already reviewed Citiz & Milk and the still to be published Expert Nespresso machines, all the pods worked in both machines without problems so that just leaves the taste.
Taste is a very subjective thing, Nespresso themselves do 24 different pods; I have tried three types of Pods from Volcano and one variety from ALDI and Dualit although the latter also provided two sorts of tea Pods.
Before I try to answer the taste question, Volcano say their pods are 100% compostable while Nespresso say theirs are recyclable, as far as I know no claims are made for the ALDI or Dualit pods.
I am not a tea drinker and although I had two packs of four Pods half of them where tea so while I was happy with the taste of the other four pods two each of Classic Expresso and Indian Monsoon Expresso and they were dispensed at the same 19 bar pressure of the Dualit machine in the two Nespresso machines I tested, Dualit for some reason did not want to send one of their compatible machines to be tested.
I have a pack of ten Easy Expresso Pods from ALDI and these really pack a punch first thing in the morning. I see they do other flavours either in single packs of 10 or three packs but as far as my searches in several of their stores they are only online. Price £1.79 per pack of ten excellent value and if the other pods are as good certainly a good choice.
The Volcano pods were mentioned in an earlier review together with their own claims as to strength and flavour see https://www.gadgetspeak.com/review/Compatible_Nespresso_Pods_from_Volcano-874565.html for details. I found the three very different flavours and certainly you might prefer one or another at varying times of day. Certainly more expensive than the ALDI pods but they are a British company and as mentioned their pods are compostable.
So while others may do pods for Nespresso machines these are the three I tested, if Nespresso were not available then certainly first thing in the morning the ALDI Easy Expresso pods at a stated strength of '5' were powerful.
The various ALDI pods are available from the link below.
https://www.aldi.co.uk/easy-espresso-coffee-pods-3-pack/p/000000177068100
The Dualit site shows the Lungo Expresso pod in packs of 60 for 20p a pod.
https://www.dualit.com/products/lungo-americano/lungo-espresso
Link to Volcano who can also do other choices is below. £5.50 for eight pods.
https://volcanocoffeeworks.com/shop.html