Searching Spooky Manor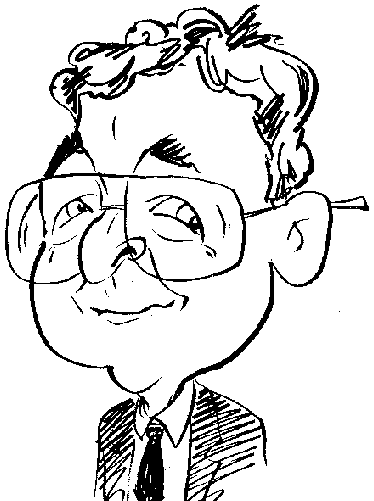 Review controls
With 30 rooms to explore, this next title sets you the task of restoring objects as you search for a strange machine.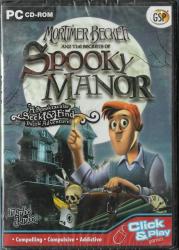 click image to enlarge
While most game companies tend to refer to games as belonging to the Hidden object Adventure genre, Mumbo Jumbo prefers to use the Seek and Find Adventure classification. One example of this is the rather lengthy entitled Mortimer Beckett and The Secrets of Spooky Manor offering.
Even with the change of genre, this game offers the same range of initial features affecting the gaming environment. Profiles can be created to allow different people to play the game and have their progress recorded. Volume levels can be set for both background music and sound effects. There is also an option to view the game in full screen mode. While you are stuck with the default cursor, this is a bright red arrow shape that is easily noticeable and suitable for the purpose.
You are cast in the role of Mortimer Beckett who receives a mysterious package. This turns out to be a Guide Book and a letter from his Uncle Jerome whom he has not seen for over 20 years. Mortimer is informed about a strange machine, owned by his uncle, that has been dismantled and scattered around the Manor with 30 rooms that are split between 8 levels of searching activity. Intrigued by the news of the machine and the mystery of who was involved in its shattering, Mortimer sets out to help.
This intro is told in comic book style before the Seek and Find aspect of the game takes over. Jerome's Manor is divided into distinct areas containing a number of rooms which can contain a mixture of puzzles to solve, items that are missing and need replacing plus pieces of an object that need to be found. Each room needs to be completed before you can move on to the next one. However you can tackle the individual rooms in any particular order and even move between rooms at will in order to complete the necessary tasks.
Taking over most of the screen area, a room's content is displayed before you. Running across the bottom of the screen is a panel containing images of the four items you need to find. Alongside each image will be a number indicating how many pieces it has been broken up into within the room scene. As each completed image is found it will be classified as being Puzzle or Misplaced and stored in areas down the right of the room scene.
These items, as their classification indicates, serve different purposes. Puzzle items are used to solve a situation that could reveal a required item or open access to another area. Misplaced items need to be restored to a position in a room. In both cases, this action could be within any room based in the current level.
Providing assistance in completing the game's different tasks is a Hint feature. Rather than a rechargeable Hint, the game allocates the player a specific number of hints for each level. As well as indicating an item's position, a hint could inform you that a puzzle will need to be solved in order to complete a room. It can often help to manage your quota of hints by switching between rooms on a particular level so you can better manage the use of your hints.
The completion of each of the 8 levels will bring the reward of part of a secret code and one of the missing elements making up the strange machine that Uncle Jerome is so worried about. The actual ending of the game is rather disappointing although Uncle Jerome does finally make an appearance and there is an announcement of a follow-up title.
I have seen this title available on eBay priced at £5.50. The game needs a 600 MHz processor with 256MB of RAM and 65MB of hard disk space running Windows XP and later.
Mortimer Beckett And The Secrets Of Spooky Manor (PC, 2008) 5016488119214 | eBay