Virtual Environments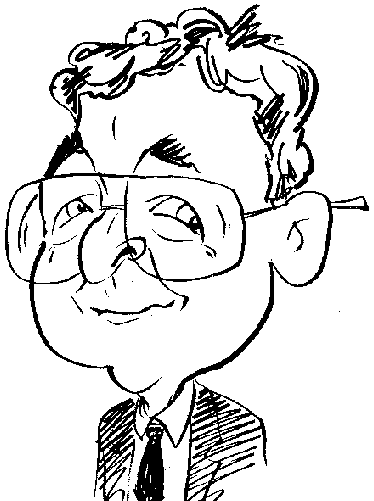 Review controls
In my personal dim and distant past I can just about remember using a device called a stereoscope. To my young eyes it was a thing of wonder as it converted a pair of slightly different 2D photos into a 3D scene with depth. Now with digital images and computerised devices the younger generation look for something extra.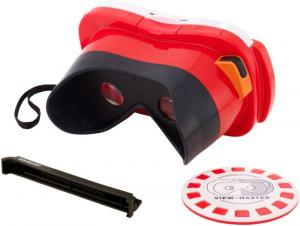 click image to enlarge
Today's young generation require a more immersive experience to hold their attention. Offering to provide this experience is the View-Master product from Mattel. This particular product is based on a Virtual Reality headset that Mattel feels will take the young child (7+) on a virtual and augmented reality adventure as they are transported around the world and beyond. Currently this product is available in a Virtual Reality Starter Pack with three additional Experience Packs entitled Destinations, Wildlife and Space proving the content.
The Virtual Reality Starter Pack, priced at £22.99, consists of the View-Master Virtual Reality headset and a sample Preview Reel covering taster items from the three Experience Packs. The View-Master headset features a curved and tinted Perspex from panel, a bit like an oversized pair of sunglasses. The main body of the unit is constructed of white and red plastic with a black rubberised eye guard. A lanyard on the left of the headset can be used to carry the device when not in use while a pink and black trigger on the right provides a control option when selection is required.
As you might suppose the reels provided for this device are circular in shape. Each reel features a decorated rim, made up of 14 square plates with rounded corners. In order for the headset to communicate with the reels you will need to supply a smartphone and download the appropriate app from the iOS or Play Store. There are apps for each of the three Experience packs.
When it comes to support for smartphones, this is not particularly extensive. Mattel has opted to stick with models that tend to feature in the higher price range. For Apple users there is support for iPhone 6 plus, iPhone 6, iPhone 5s, iPhone 5c and iPhone 5 although the VR apps may not be optimised for the last two. Android support is generally limited to Samsung Galaxy S4/5/6, Galaxy Note 4, LG G3/4 and Motorola Moto X plus Motorola Droid Turbo. In some cases you might find that some newer Android model will also work with this product but this is not always the case.
A useful test to check whether a particular Android model works with View-Master would be to check the Play Store. If all three Experience apps are listed then the smartphone is compatible while just two apps would mean limited functionality. If you can only see the Space Experience then your Android smartphone will be unable to handle this product. Using this method I was able to confirm that the Huawei P8 could handle View-Master after a fashion but the newly released Honor 5X really struggled.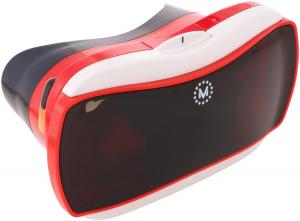 click image to enlarge
The smartphone needs to be inserted inside the View-Master headset. In order to gain access to the insides of the headset you need to release a catch on top of the unit. I found that this catch was not the easiest to release. I was often reduced to using a small sharp object to persuade the catch to give me access. While giving some reassurance that the headset would not open accidentally and drop the smartphone on a hard surface, I felt that Mattel need to look at this feature to make it easier.
While the downloadable apps are free, they do have an in-app purchase option. This purchase is the actual VR content viewed through the headset. However you can also purchase this content in the form of standalone packs covering the three different areas. Each of these packs contains three reels dealing with different areas or aspects of the chosen subject matter.
With a smartphone inserted in the View-Master, it needs to detect the chosen reel. This process can be a little fiddly as you view the reel through the headset from a distance of around 10 inches. Once the connection is established you can explore the environment created with the reel's content.
My first excursion into the world of Vision-Master VR took me off planet as I explored Space. This pack contains reels covering various spacecrafts, the solar system and the option to view the night sky using a star map. Returning to Earth, I embarked on safaris to the Australian outback, the African Savannah and the Amazon as I got up close to various animals and discovered more about them. The third Experience pack allowed me to select from visits to the Statue of Liberty and Ellis Island in New York, the Tower of London and Tower Bridge, plus the ancient Mayan city of Chichen Itza.
All three Experience packs, each priced at £7.99, have been set up so as to encourage exploration of the environment by the child. Rather than just looking at images floating in mid-air, there are options to interact with the environment in order to discover fun facts and other information, view video clips and take part in mini-games plus, in some cases, view how locations looked in earlier times. The Vision-Master and Experience packs are not just a toy but an educational tool.