Singing Letters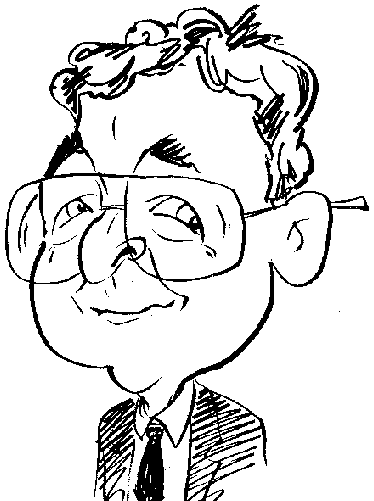 Review controls
Dipping into a bag of goodies, I came across a product from Leap Frog.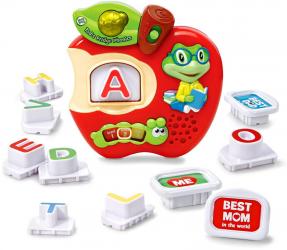 click image to enlarge
It is a simple question – just what is the condition of your fridge? I should make clear that I am referring to the outside of the fridge rather than its actual contents stored within. Probably, like many including myself, the door of your fridge will be decorated with an assortment of magnetic knick-knacks that you have collected, or been presented with for various reasons, over the passage of time. My reason for asking this question is that this type of occurrence could have been the inspiration for this next product from that hot bed of educational toys we know as Leap Frog. Stranger things have happened.
Entitled Fridge Phonics, giving a clear indication as to my train of thoughts, has been developed to teach a child, of 2 years and older, the core learning skills of phonics, the alphabet and early vocabulary with the family fridge door providing the backdrop and possible playing surface although many of the features covered by this device can be carried out without the presence of a fridge being required.
Fridge Phonics is built around a central car or van unit and a set of 26 alphabet blocks. All these items are magnetic, have a 3D appearance and offer a vocal and musical output. While Leap Frog does include a pack of three AAA batteries, already position in situ within the car / van unit, these batteries are purely for demonstration purposes and should be replaced at the earliest convenience. A Phillips screwdriver will be required to carry out this task.
Although some might disagree, the 3D central car / van unit does remind me somewhat of those ice-cream vans that you sometimes see trawling streets and communal areas (parks and the like) during that short period we refer to as summer in this country. I would have preferred a more family orientated vehicle appearance for the unit as a better role model for associating with the child.
Positioned on the side of the central car / van unit is a service window (a definite pointer to this being an ice-cream van). This window is arched-shape as are the 26 alphabet letter blocks to ensure that the letters can only be inserted in the correct way round within the window space prior to being pressed to induce the appropriate vocal and music response. Each letter block, coloured red, blue, yellow or green, inserted into this window and then pressed will respond with a short song about the letter's name and sound it makes. A second press will deliver a sentence using a word beginning with that letter.
Although this product was actually manufactured in China, the packaging clearly states that British voices were used in delivering the vocal output. Not only were British voices used throughout but the voices were young enough to appeal to the product's targeted audience and you even get the correct UK pronunciation of the letter "Z" rather than the corrupted American version of this tail0end of the alphabet.
As well as delivering the individual snippets of information and pronunciation of letters, along with the use of letters, the child can listen to a couple of songs. A button, identified by two musical notes, can be pressed to hear the "Alphabet Song" and the "Wheels of the Bus". There is also a slider switch allowing for the audio volume to be adjusted. Settings are available for High, Low and Off audio levels. As the child gets a little older and has more confidence in their ability, the individual letter blocks could be used to create simple words to enhance the child's vocabulary.
Currently Amazon.co.uk is listing this product, as reviewed, at £21.09. There is also an unboxed version of the product which appears to be available for just £12.00.
https://www.leapfrog.com/en-us/store/p/tads-fridge-phonics/_/A-prod80-602800