Wide-screen Laptop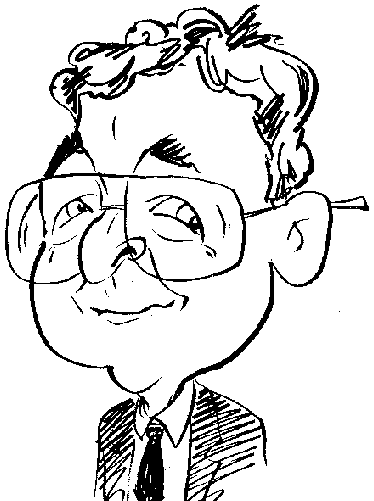 Review controls
With this next product I had to combine the roles of a reviewer and a brother.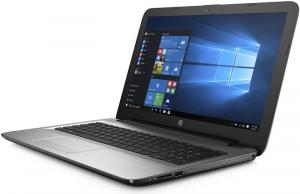 click image to enlarge
It began, as can sometimes happen, with a telephone call. This was not the usual type of phone call with a PR agency asking if I would be interested in reviewing a product from one of their clients. Instead this was a call from one of my sisters to inform me that her desktop computer was playing up in various ways and she was ringing to ask for my help. It was not, as you may have imaged, for help in repairing her computer but was more to do with the purchasing of a new computer.
As I was her favourite brother (in fact her only brother but who is counting), she wanted me to pick up the laptop she had chosen and then prepare it for her use. The laptop in question was the HP 17-y013na. The "17" part of the model number was a reference to the size of the laptop's screen and an important consideration for its new user. This laptop is currently on offer at £399 from Argos.
With its linear patterned silver outer coating, this laptop, weighing approximately 2.75kg and with dimensions of 417 x 274 x 24.9mm (W x D x H) in its closed state, is more suitable for use as a desktop replacement device rather than one to be a travelling companion for on-the-road work. The screen, with a 17.3-inch display (this was definitely a plus point for my sister) delivers a resolution of 1600 x 900 pixels. The screen is a HD+ SVA BrightView WLED backlit unit. Centrally positioned on top of the screen is an HP Truevision webcam with an integrated digital microphone.
Due to the product's dimensions, HP has been able to fit the laptop with a full size, slightly sunken, island keyboard with an integrated number pad as part of the lower section of the laptop. Even with this full size keyboard, there is still enough space for a generous wrist rest and touch pad with clearly defined separate left and right mouse button controls. Positioned above the keyboard to the left is the laptop's power button.
Central to the laptop's functionality is an AMD Quad Core A8-7410 APU (2.2GHz up to 2.5GHz with 2.2MB cache) along with AMD Radeon™ R5 graphics. Memory is available in the form of 8GB DDR3L – 1600SDRAM. With regards to storage you get a 1TB 5400 SATA drive plus a free one-year subscription for 25GB of Dropbox storage.
Situated on the right side of the laptop is a SuperMulti DVD optical burner. The right side also is home to a Kensington-style security cable slot plus a USB 2.0 port and a memory card reader. The left side of the laptop houses a jack socket that doubles for attaching a set of headphone or a microphone, USB 2.0 port, USB 3.0 port, HDMI port, RJ-45 Ethernet port and mains power connection socket arranged from front to back. With regards to operating power, this laptop has a 4-cell battery. This is a 41W Li-ion battery with an estimated 5 hours and 45 minutes of power. The battery can be replaced if the need arises.
When adding this laptop to a LAN you have a choice of an integrated 10/100BASE-T Ethernet or WiFi 802.11b/g/n connection. You also have Miracast support with Bluetooth 4.0. The size and quality of the screen provide a pleasant movie viewing experience with audio delivered from dual speakers with DTS Studio Sound™
As you would expect with a new Windows computer, this laptop comes with Microsoft Windows 10 Home 64-bit edition. Other software bundled with this laptop includes HP Lounge offering access to music and content via the Universal Music portfolio for 12 months plus CyberLink Power Director and a free 30-day trial copy of McAfee LiveSafe™.
This HP 17-y013na, when used as a desktop replacement unit, is a reasonable priced product with a good set of features. The laptop provides reasonable all-round performance for somebody, like my sister, who is not a heavy user. Priced at £399, this product comes with a one-year warranty that covers limited parts, labour and pickup and return service.