A Good Tidy Up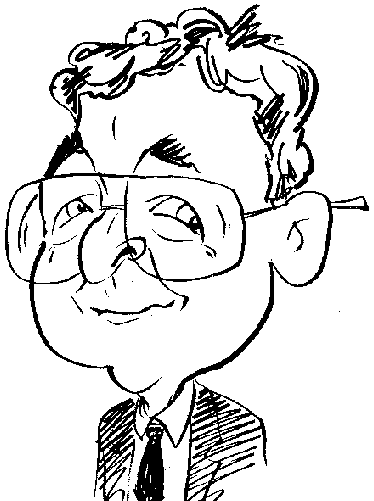 Review controls
With this next game its title gives you a clear indication of what is in store for you when firing it up. The Ultimate Hidden Object Game, also known as the Original Clutter Game, presents the player with a plethora of action involving searching for objects found in cluttered scenes with a smattering of puzzle bonus game play.
Developed by Leon Poncelette, who makes regular appearances throughout the game, this game was created in order to help people learn to unclutter their lives. According to Poncelette, by playing this game you will come to understand how your personal clutter can weigh you down and he encourage you to take steps to change aspects of your life.
From the game's opening title screen you can create profiles for individual players. These profiles can include the volume levels for music and sound effects plus whether to play in full screen mode. There is no option to adjust the difficulty level of the game which does tend to increase this aspect the further you progress through the chapters that make up the game.
Poncelette has based the storyline of the game on his ancestors' quest for enlightenment. This search for enlightenment involves the twelve Rocks of Eternity which are concealed in different locations which are revealed by Scrabble type tiles. At the end of each completed chapter you will be rewarded with one of the Rocks of Eternity
The Hidden Object game play used by Poncelette in this title is unlike any of the formats I have encountered before. This difference even includes the actual make up of the various scenes of hidden objects. Rather than a reasonably organised clutter of objects, these scenes in the Ultimate Hidden Objects game appear as if the scenes were created by a box of objects being tipped onto the screen. As a result many of the objects are hidden beneath other objects, some times several layers deep thus making them very difficult to spot and select.
Intermixed with the objects are number and letter tiles. Collecting the number tiles will increase the number of Hints that can be used. The letter tiles will spell the location as to where the next Rock of Eternity can be found. You do not need to rearrange the letters as this will be done automatically.
The game uses three main formats of Hidden Object action with additional features being added as progress is made through the chapters. At its easiest and opening level, you have to locate a specific number of objects that are duplicated in the pile of objects. No assistance is provided as to what objects are required for collection. By clicking on a pair of objects they are removed and hopefully reveal more objects to form pairs. Later objects are shown in boxes and on a moving treadmill and these will be the only ones that can be paired at that particular time.
As you advance through the game's twelve chapters, additional features will be added to the Hidden Object game play. On some levels the Hint feature will be discontinued while the objects will appear in different sizes or with their colour removed. Rather than objects being available in pairs, some levels will feature triple or quadruple objects.
In the case of the former, you only need to select a matched pair. However this can create a problem as the third member of the group could obstruct your view of an item needed to make other matches. By completing a quadruple match you earn yourself some extra time to finish the level. Any level not completed within the designated time period will need to be replayed.
From time to time you are presented with one of the puzzle-like mini games that can increase the number of hints that are available. These mini games can involve rearranging picture split both vertically and horizontally, arranging the numbers on a clock face, search for matches using a spotlight, memory matching and pattern arrangement plus positioning coin arrays on a grid. These mini games need to be completed within two minutes. A further mini games, which appears at the conclusion of each chapter, requires you to locate several small portions from larger scenes in order to gain the latitude and longitude readings where a Rock of Eternity is concealed.
While I found some of the puzzles and Hidden Object levels to be challenging, the game lacked addictive quality. This was a game that I could easily put to one side while tackling other jobs demanding my attention. Available from Gamehouse.com, priced at USD $9.99, The Ultimate Hidden Object Game requires a 800MHz processor with 256MB of RAM and 105MB of hard disk space running Windows 7 and later.
http://www.gamehouse.com/download-games/the-original-clutter-game