Black Isle Mystery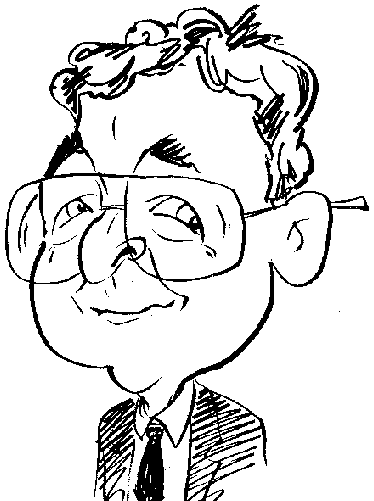 Review controls
Deserted following an earthquake, Black Isle returns to the news headlines as a reporter disappears.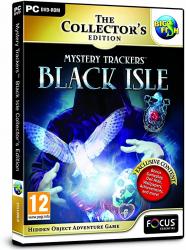 click image to enlarge
Confirmed information has emerged from Black Isle recently. This area of land was abandoned following a savage earthquake several years back. Since then nothing apart from an occasional rumour. However matters are about to change as you are cast in the role of a Mystery Club detective in the Elephant Games title of Black Isle.
I have been looking at the Collector's Edition of this Hidden Object Adventure Game. Bundled with the main game, this title comes with additional game play as you need to return to Black Isle. You will need to complete the main game before being granted access to this additional game play. There are also opportunities to immediately check out various wallpapers, concept art and music tracks. In addition you can examine the Lady Owl figures, you collect during the game, in their natural habitat and make use of a Strategy Guide containing step-by-step instructions and annotated screen grabs.
The game supports the use of profiles so that different people can play the game. You can adjust the volume levels that are used for music, environment effects and voice plus adjust the gamma setting. There is also an option for full screen viewing with a custom cursor.
When playing the game you have a choice of three difficulty modes. Casual mode gives you a fast charging of the Hint and Skip features plus sparkles to identify active zones. Advanced mode has a slower charging rate and there are no sparkles. By selecting Hardcore mode you have to manage without a Hint or Skip features plus no sparkles.
As a Mystery Tracker Club detective you are assigned the task of discovering what has happened to Sarah Steplton, a news reporter, and her camera man, who disappeared while broadcasting a report on strange events occurring on Black Isle. Matters hardly get off to the best start as your arrival by rowing boat at Black Isle is greeted by the appearance of a purple clocked figure, wearing a beaked mask, who waves his arms about and causes Sarah's camera man to disappear. Finding and loosing one of your missing targets in the first few seconds could hopefully inspire you to be more thorough in the investigations to come.
Assisting you in your quest are various tools arranged across the bottom of the screen when in Adventure mode. Occupying a central position is the game's inventory holding items collected or received as a reward. To the left of the inventory is a map feature covering the different areas of the island with illustrations and options showing your current position, areas that are blocked and where objectives need to be completed. The map can also be used to quickly transport you between locations. Situated to the right of the inventory is the frog governed Hint feature and access to the game's Strategy Guide.
As you move around the various areas of Black Isle, you will be required to carry out numerous tasks. In some cases, you are not restricted in the order in which these tasks can be completed but be aware this could cause difficulties later on in your investigation. I can remember one particular instance when I failed to notice a light bulb which was required later in the game. When I reached this point I was able to return to the earlier location and retrieve the item required. There are also some instances were certain action need to be completed before you can progress. One example would be the need to repair a fire engine before you can use its facilities to repair statues.
Along with more general tasks you will be faced with mini game puzzles and Hidden Object game play. The mini game puzzles are usually introduced as a way of blocking access to an item that will be require later in the game. By solving the puzzle, you will be rewarded with the appropriate item. Often you will be required to move items around or make matches to complete a puzzle.
Hidden Object game play follows a standard pattern of combining a cluttered scene with a text list of items to find. Some of the required entries in the list will be coloured purple. In order to select these purple items, they will need to be combined with an item from the inventory. In such cases an option will be available to switch between the required items and the inventory using a tab feature.
Mystery Trackers Black Isle certainly offers a challenge with its range of tasks including the collection of 50 Lady Owl figures dotted throughout the game. The scenes are well drawn with appropriate animations, sound effects and dialogue delivered by voice actors. The game requires a 2.5 GHz processor with 1024MB of RAN and 800MB of hard disk space running Windows XP and later. I have seen this game listed on Amazon priced at £10 including free shipping.