DreamToys 2018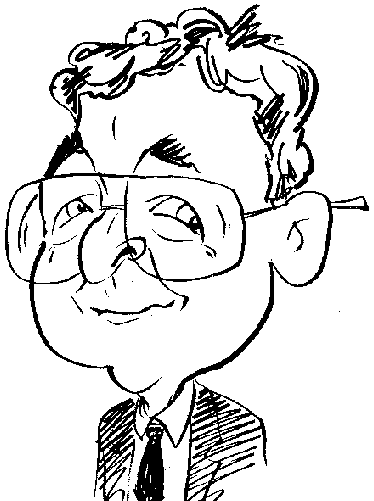 Review controls
Did you know that 59% of UK toys bought for Christmas were chosen by the giver rather than selected from a child's wish list?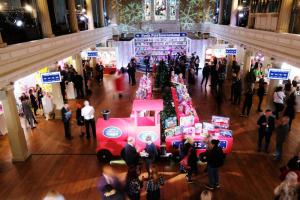 click image to enlarge
While December brings us Christmas, the month of November reveals the choice of the top twelve toys that are expected to be the most sought after by parents for their children. This list of toys is referred to as DreamToys and it has been put together by a representative panel of retailers and industry experts.
According to Gary Grant, chairperson of the DreamToys selection committee, "This year's DreamToys list captures the real wonder and anticipation of Christmas time". Gary then went on to say "Play is something that is very important to a child's development and the toys selected by DreamToys 2018 promote many key play values while maintaining the excitement that comes with unwrapping a favourite at Christmas." So lets take a look at this year's DreamToys list in alphabetical order.
Taking the lead position is the Barbie Ultimate Kitchen playset which allows young chefs to create their favourite dishes. Included in the kit are working lights, sound effects, sandwich maker, veggie mould, five dough colours and a Barbie doll. This Mattel product is priced at £49.99.
Developed by Spin Master Toys, Boxer is an interactive AI robot buddy that can combine technology, fun games and personality with an IR remote control. The Boxer has its own app that can be used for extended play with additional games being unlocked and proving access to a tutorial video. The Boxer is priced at £79.99.
With its child appealing title of Cra-Z Slime Creation Super Slime Studio from Character Options this toy provides the child with the ingredients to make their own slime combinations. Priced at £29.99 this kit will encourage the child to mix, invent and create their own individual slime concoctions.
When your Fingerlings Untamed dinosaur gets a little too frisky, what do you do? You sent for a Fingerlings Untamed Jailbreak T-Rex Playset. This special cage can be used to contain your troublesome pet until it settled down. The kit consists of the cage, which can hold two dinosaurs, and an exclusive T-Rex. This Fingerling offering is priced at £24.99.
Next up are a couple of Harry Potter toys from different companies. Available from LEGO is Harry Potter Hogwarts Great Hall. With this product you are invited to the Great Hall for a feast and sorting ceremony as part of a magical adventure. Later you can have a wand dual with Drago Malfoy, climb the moving stairs and master the power of protons. The price of entry is £89.99..
The second Harry Potter toy is the Harry Potter Wizard Training Wand from Jakks Pacific, With this wand, the child can learn eleven spells that include Locomotor, Veritas, Alohomora and Mimbrewimble. Recognising motion, the wand will respond to the casting of spells with appropriate sound effects. The training wand is priced at £24.99.
The next two toys have been developed by MGA Entertainment. Following the recent, real-life trend of pop-up stores to promote new products, is L.O.L. Surprise! Pop Up Store. With this toy, the child can load up their dolls and take them to a chic café, fashion boutique and pizza parlour. This Pop Up Store is priced at £39.99.
L.O.L. Surprise! Under Wraps, the second offering from MGA Entertainment contains a doll dressed in a mystery disguise. By pealing back the disguise, multiple fashion accessories are created. There is also a magnifying glass to find codes and unlock surprises. Expect to pay £14.99 for this toy.
Character Options Laser X Twin Pack offers a high-tech game of tag. With a range of 60 metres and pinpoint accuracy, these weapons can be used in team mode or by a rogue individual taking out the opposition in a game of survival This kit is priced at £49.99.
Some old favourite games never die as they take on a new coat of paint and re-emerge as a new offering. One such case is Hasbro Monopoly Formite Edition. Based on the Formite video game this Monopoly challenges players to claim locations, battle opponents and avoiding the Storm to survive as a character wearing one of the 27 outfits found in the game which costs £21.88.
Keeping their Boxer toy company in this list is Spin Master Paw Patrol Ultimate Fire Truck. Priced at £69,99, this toy allows the child to play along with the Paw Patrol pups in various locations, tackling different missions and proving that no job is too big for the Paw Patrol.
A third MGA Entertainment toy introduces Poopsie Magical Unicorn priced at £49.99. This young lady magically poops slime especially following a feed. Unicorn magic allows the poop to be recycled. The kit contains over 20 magic surprised.