Private Listening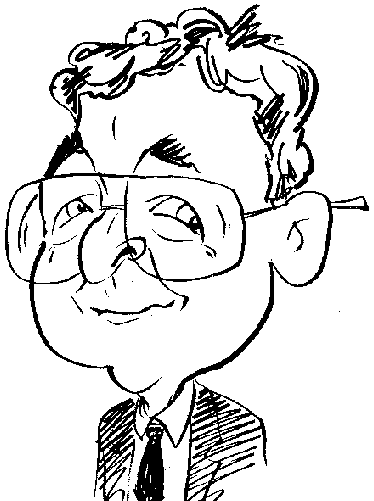 Review controls
Using wireless technology, this next product should be fine for relaxing listening and while exercising.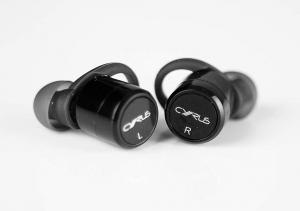 click image to enlarge
The Cyrus soundBuds is a set of wireless sports earphone. Along with the ear-buds, which I found slipped easily into my ears, you get three pairs of interchangeable ear-tips, These are of various size for use with different sizes of ears. Completing the package is a charging case with a small standard-to-micro USB lead plus a small concertina type User Manual.
The ear-buds, which communicate with the music source via Bluetooth rather than requiring a tethered link-up, support both Bluetooth V4.2 and True Wireless Stereo (TWS) connectivity options. Each ear-bud can certainly be considered lightweight as it tips the scales at just 4.5 g, including an attached looped ear-tip to ensure a secure and comfortable fit in the ear.
The ear-buds are constructed from a two-piece polycarbonate moulding that has been ultrasonically welded together providing a frame that is solid and strong. Built into this framework is a driver made from a composite polymer film and extremely powerful Neodymium magnets that deliver a well controlled and tight bass. Helping to keep down the weight of the ear-buds is the use of a single chip solution incorporating the Bluetooth, DAC, amplifier and DSP functions. Bringing together these features, these ear-buds deliver a clear audio signal with well controlled bass plus rich and detailed vocals.
As mentioned earlier you get three sets of ear-tips of different size with one already attached to the ear-buds. These ear-tips feature a loop element. The loop helps ensure the ear-bud is held in place as the loop tends to lodge securely in the folds of the outer ear.
Control of the Cyrus soundBuds is carried from a single button. This button is on the outside of each ear-bud where it is easily accessible and available to the wearer. A long press of this single button will switch the ear-bud from on to off and vice versa. When the ear-buds are switched-on the button can be used to play/pause the audio while a double press on the right ear-bud moves the audio on to the next track while the previous track is targeted with a double press on the left ear-bud. As the Cyrus product can handle telephone calls, with its built in microphone feature on each ear-bud, a single press on the button will accept an incoming call. The dual set up of the microphone is meant to help reduce background noise but my ears failed to detect any difference during the review period.
When setting up this personal listening device, you first need to pair the two ear-buds. This pairing is achieved by holding down the single button on each ear-bud for three second so that they can discover each other. Red and blue lights will flash during this process required to set up a stereo audio connection. The left ear-bud will pulse blue and the right ear-bud favours a red pulse. A Bluetooth connection to an audio source also needs to be established and this is carried out in the normal fashion.
In order to provide its variety of features, these Cyrus soundBuds need power, This is provided using the supplied compact storage case with its dual compartments into which the ear-buds can be slotted. Power is directed towards the storage case via a short USB lead where power is stored until it is needed to recharge the ear-buds. The storage containers internal 400mAh battery feature can contain enough power to feed the ear-buds three times before it needs a further burst of power itself. Each recharged ear-bud can give up to three hours of talk and play time.
The audio quality delivered by the Cyrus product was fine, maybe not quite up to the level set by other Cyrus offerings but one that would satisfy wearers indulging in exercise or relaxing listening sessions. The Cyrus soundBuds come with a price ticket of £79.