Cygnett PowerFlo+ for USB 'C'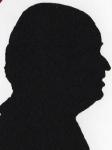 A lot of devices say 'fast charge' however fast charge will never be achieved by plugging the device into a USB port on a PC or even a wall socket unless you have a special plug capable of getting more power to your device which means higher power.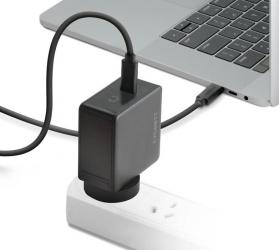 A lot of the figures given with this device are for iOS offerings but more Android devices are now allowing power to be transferred faster and even if your current device does not yet offer it with this plug and lead as supplied by Cygnett you are future proofing.
I recently attended a mobile phone launch where the presenter talks about wireless charging and then without pausing mentioned that X% of charge was achievable in Y minutes. So you were left thinking this ability was by Wireless charging it was not that was by mains plug charging. While wireless charging requires only placing the item on the charge base (no leads to connect) it is far slower than mains charging.
This is a power brick that fits on the back of a standard 13amp plug the total measurements are 7x6x5cm when in the socket and it needs the size of the pins plus just over 1cm at the base.
Those who like me have some skirting board sockets as this extra is no more than the lead emerging from the base of a 13amp plug.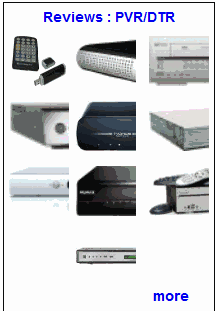 There is just one connection on the front towards the base of the six centimetre face (exactly 4.5cm down from the top) one USB 'C' connection.
A good quality 2metre USB 'C' to USB 'C' lead is provided.
The auto sensing mechanism will send power out at 5V/3A, 9V/3A, 12V/3A, 15V/3A or 20V/3A the last mentioned is stated as the maximum 60W.
For those using Apple devices a USB 'C' to Lightning cable is required.
Apart from Apple devices, certain Samsung, HP, LG, Lenovo and Dell devices are stated as accepting the maximum charge speeds and more will soon be available. Anything not yet supported will still charge at whatever its normal rate is.
The small print on the already small 11.5x10.5cm Instruction Sheet warns against using the plug in a gang socket.

You are told this device is for use with mobile phones, Tablets and Laptops which use USB 'C' to charge.
So with device you should be able to achieve whatever recharge time is stated by your device manufacturer.
The Cygnett Power Flo+ is available from the first link below for 89 Australian Dollars (about £49).
It must be coming to the UK soon as I was sent one with UK plug so expect it to be around £55.
https://www.cygnett.com/collections/usb-c-power-delivery/products/powerflo-usb-c-pd-wall-charger-60w-au
Just arrived in the UK see link below.
https://uk.cygnett.com/collections/usb-wall-charger/products/powerflo-usb-c-pd-wall-charger-60w-uk