Annoying Features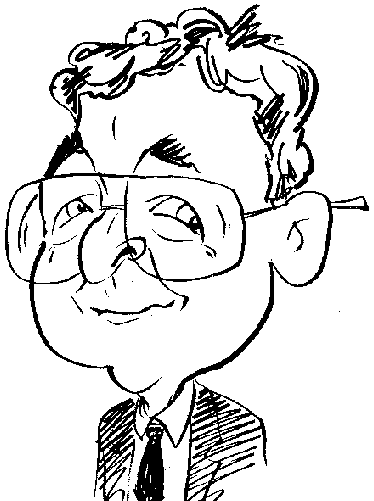 Review controls
Loved by some, certain features can be annoying to others.
While we try our best to avoid them, we often find that certain situations can arise that will cause us stress thus increasing our blood pressure. Whereas modern technology is meant to help us manage and cope with everyday tasks, the same technology can sometimes cause more than its fair share of the stress it was meant to avoid.
One particular area of computer technology, that we use on a daily basis, often several times each day, is that of visiting and interacting with various websites. But while delivering a so-called service, do websites offer the best performance available? In order to test how users would react when faced with issues on websites, the Cyber Duck UX Agency, a provider of user-centred design services, set out to examine how different issues on website would affect the blood pressure and stress of its visitors.
Rather than focusing on existing websites when examining certain issues, Cyber Duck UX Agency created three specific websites. These websites contained a number of issues such as auto-play music, auto-play videos, broken pages (i.e. 404 error) disorienting animations, hard to read fonts, images not loading and multiple image sliders to mention some. These sites were then tested by 1,100 participants. Their experiences were used to establish which website issues caused the most stress as measured by recorded blood pressure levels.
The three created websites, used during the testing process, consisted of an e-commerce website for clothing and accessories, a second site based on general news and the third site dealing with reviews of tech gadgets. All the participants, aged between 20 and 58 years with no underlying health conditions, taking part in the tests stated that they were confident or very confident when using the Internet to carry out tasks.
The participants were divided into groups of 110 individuals who were assigned to check out one of the issues built into the three websites. Each group was to spend an hour, split equally between the three websites thus giving 20 minutes of testing to each site. Prior to each one hour testing session, the blood pressure of each participant was measured five minutes before and again five minutes after each session regardless of the issue being tested.
As a result of the various testing activities, heading the list of stress inducing issues was that of slow loading pages with timings ranging from 8.8 to 10.5 seconds. While time may not wait for man, it seems it is alright for us having to wait for a website pages to load. Participants felt that a wait of more than five seconds for loading to occur was inconvenient and unacceptable. In second place was the use of multiple pop-ups as newsletter subscriptions, discount codes, sale awareness and trial pop-ups fought for the eye's attention. Blaring in at third place was auto-play music which participants felt was infuriating and disruptive.
The following table shows the blood pressure results from this exercise.
Results from Cyber Duck UX Agency testing

Rank

Website Issue

Pre Blood Pressure

Post Blood Pressure

% Increase

1

Slow Loading pages

111

134

21

2

Multiple pop-ups

108

130

20

3

Auto-play music

106

127

20

4

Broken pages

107

125

17

5

Auto-play videos

104

121

16

6

Non-clickable buttons

105

120

14

7

Hard to read fonts

104

118

13

8

Images not loading

101

113

12

9

Multiple image sliders

99

109

10

10

Disorienting animations

102

107

5
When taking the blood pressure for this study, only systolic (mm Hg) measurements were used. Systolic refers to the amount of pressure in arteries during the contraction of the heart muscle.