Landscape Editing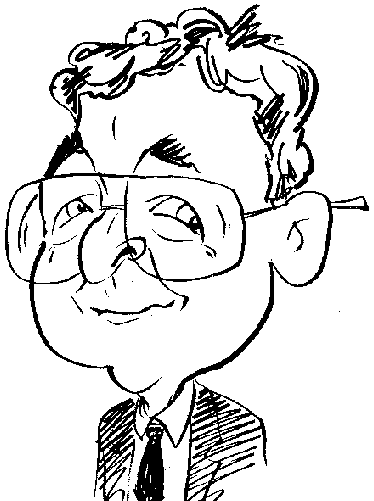 Review controls
Whenever the subject matter of Anthropics Technology arises, my thoughts immediately turn to graphics software for editing specific types of digital images. In this case the designated target is that of landscapes.
Landscape Editing
Whenever the subject matter of Anthropics Technology arises, my thoughts immediately turn to graphics software for editing specific types of digital images. In this case the designated target is that of landscapes.
Having looked at Anthropics Technology's face make-over in the past, it was now time to switch the focus of attention from faces to captured landscapes scenes that might benefit from a personalised touch-up. The product in question is entitled, not surprisingly, LandscapePro. This review is based on the company's top-of-the-range LandscapePro Studio Max product which bears a price tag of £99.95. The software does require a 64-bit version of Windows 7 and later to get the full benefits.
Installing the product is straightforward as you respond to various on-screen prompts. As part of this process you will be offered the options to have a desktop icon created plus whether to allow the software to check for and detect whether any supported applications are present. If any are found then required plug-ins can be added. On the test system, versions of Photoshop were detected and the necessary plug-ins were added. LandscapePro can work as a plug-in for Photoshop, Photoshop Elements and Lightroom.
Displayed against a plain black background, your first view of the program's interface is that of three camera rolls made up of thumbnail images categorised as Examples, Recent Files and Tutorial Videos. The size of the thumbnail images can be adjusted to suit the user's needs. In total there are ten examples that can be used for experimenting with the program's various features.
You are also provided with access to twelve Tutorial Videos covering topics such as Adjusting or Expanding a Selection, Smart Brushes, Tree & Sky and Relighting. The last time I took a look at LandscapePro tutorials, I was disappointed that these elements relied entirely on vision with no narration being added. This situation has not changed as the tutorials continue with a "Show" rather than "Show & Tell" approach.
With the Studio Max version of the software, you are offered the choice of loading a single file or opting for batch mode as you bring in a group of files during the opening process. Labels, as usual, play an important role within the LandscapePro software. These labels are used to distinguish between the different elements making up the current landscape scene that is the centre of focus. Displayed on a movable panel are 19 labels allowing the user to designate areas that include Sky, Ground, Animal, Mountain, Person, Water, Grass, Plant, Tree, Rock, Building, Object, Metal, Sand, Snow, Bridge, Waterfall and Sky Reflection.
When labels are positioned, the LandscapePro will make a very good attempt at shading in the relevant areas using different colours to aid identification. Although not always necessary, the user retains the ability to make adjustments to the selected areas. Options are available to apply various pre-views or create your own overlays by adjusting slider bars. These changes can vary from subtle touches to a more dramatic appearance with some eye-catching skies.
Further options are available to undo, redo and revert to the original image before saving the results by the same file name or one designated by the user. Support is provided for RAW and DNA file formats
Anthropics Technology has added some new tools and features to this latest version of LandscapePro Studio Max 2. I have already mentioned earlier Batch mode for loading groups of image simultaneously. This is a feature that is specific to this version of the software. Also exclusive to this latest offering is a Histogram feature.
New Lighting brushes have been added with both 2D and 3D features being supported. Following numerous requests to the company, new skies have been added to assist in the dramatisation of a landscape scene. Other new additions include Sky Reflections in Water and Smart Brushes that have built-in detailed adjustments.
When running this software, you can either be working with the Windows or Mac OS platforms. A 1.0GHz processor with be required with a minimum of 2MB of RAM. You can be running Windows Vista and later or Mac OS 10.7 and later. The standard version of the software is priced at £29.95 with LandscapePro Studio listed at £49.95 and the subject of this review which costs £99.95.