Two Bluetooth Products from Gizoo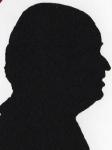 The first is something that will probably be appreciated by others and the second is something to possibly save you money or maybe an accident.
Wireless Audio
If you want to listen to music in another room to your stereo you could turn up the volume and perhaps annoy the family - or the neighbours - or don a wireless headset such as this one supplied by Gizoo.
The whole thing is amazingly simple to use. Basically turn on the Bluetooth headset and it flashes - would you believe it - blue, then turn on the sender unit initially it flashes green but when it links with the headset it flashes blue. Plug the unit into the headset port on the audio system and that is muted and the headset now receives the output.
The headset has an on/off slider and DC input to charge the internal battery on one earpiece while the other has volume up and down buttons as well as button to allow you to answer a Bluetooth phone. I am not normally a fan of earphones as I tend not to enjoy items touching my ears but these sit on top quite comfortably.
The other part - the sender unit is 7x4.5x1cm and has a mini USB socket on the side (to charge it) a button on it's face to turn it on and three pin hole LED's. Out of the top edge is 5cm worth of lead ending in a standard 3.5mm headset stereo plug.
The charging is down direct to the mains by a single special 13amp plug that accepts the two different supplied USB leads. A standard black USB to mini USB lead of 1metre is used to charge the sender unit. There is 60cm lead of a standard USB to small jack to charge to headset. Using this method means that both cannot be charged simultaneously through the 13amp plug supplied but either or both leads could be connected to any USB port and the charge completed in that method.
The Lithium Ion batteries are stated to last 270 minutes of constant use between charges. The unit I used was white but the box also shows black as an option. Either way if the rooms are close together then this could be a good way to listen without disturbing others. In my tests the signal became flaky over longer distances. It's £59.95 http://www.gizoo.co.uk/Products/PCGaming/Wireless/BluetoothHeadphonesTransmitter.htm
Bluetooth USB Printer Adapter
Another item from Gizoo this one contains just four items in one of those blister packs. A USB lead, a power adapter, a Quick Start guide and finally the Bluetooth printing adapter.
If using this adapter with a notebook then most already have Bluetooth built in. If using it with a PC then you will need a Bluetooth dongle (normally looks likes a USB slick drive) before you can use this device.
So firstly how can it save money well several PC's can use the one printer. Second how can it avoid accidents, simply no long trailing leads so less likely to trip up. I recently stumbled over a lead and landed against the sharp edge of a office unit. The bruise was massive and for over two weeks I could not lie on that side, yes it could have been worse, but it was bad enough and all by me having a trailing lead.
So how does it work, the Bluetooth printing adapter fits onto the back of any printer that you have installed on the PC. This printer is then turned into a Bluetooth printer. The 10 language Quick Start guide takes you though how you get your PC, Notebook, Mobile Phone, PDA or anything else that sends Bluetooth signals to pair with it. A total of eleven one line simple instructions with illustrations.
Unless you are connecting it to a PC there is nothing extra to buy. For a PC you will probably need a dongle. That's it, simple and no more wires to trip on and possible less printers to purchase. It costs £39.95.
http://www.gizoo.co.uk/Products/PCGaming/Wireless/BluetoothPrinterAdapter2.htm