Toys for Spies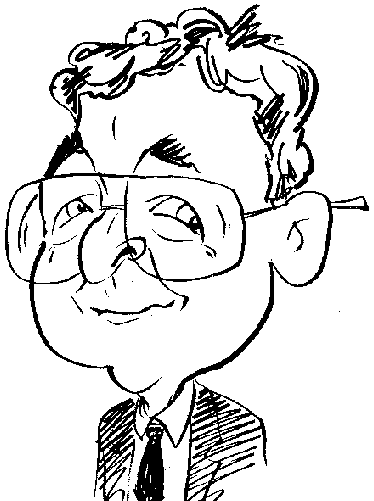 Review controls
Just because you are paranoid, it does not mean that nobody is watching you and recording your every action. Somebody could well be carrying out a surveillance operation right now with you as the subject.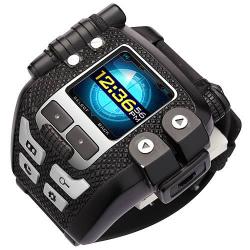 click image to enlarge
Slyly take a look around now and see if you can spot anybody that might be wearing a wristwatch that looks like it has been fed a diet of steroids. If you notice such a person then that could well be me as I check out a couple of products from the Spy Net™ range developed by Jakks Pacific.
I should point out that the various Spy Net™ products are hardly likely to feature on "Q" list of tools available to the likes of James Bond but you never know. Aimed at those aged 7 and upwards, the Spy Net™ Video Watch and companion product, Spy Net™ Flex Neck Snake Cam will be available from all good retailers including Argos, Toys R Us, Tesco, Sainsbury's and Smiths for those budding secret agents and Private Eyes that are found in all inquisitive families.
Without resorting to brute and destructive force, removing the Video Watch from its packaging called for a certain amount of ingenuity. It was not until I had finally separated the watch from its packaging that I discovered I was supposed to disconnect the "try-me" battery before actually removing the watch. As I struggled to remove this battery after extracting the watch, I can only image how difficult it would have been had I followed this particular instruction. A supplied rechargeable battery pack takes over from the "try-me" disposable unit.
Instructions are provided in a rolled up booklet concealed within the package. The Start-up instructions lead you through the tasks of selecting the appropriate time zone plus date and time. Initially the date format will be the US version but this can be changed later to the more appropriate DD/DD/YY format. Other adjustable clock settings include changing the colour used for displaying the time and setting up an alarm with a choice of sound effects that include a warning voice, beeps, klaxon horn and sonar pings. As well as providing basic time and alarm functions, the watch can also act as a timer and stop watch.
However this device is more than just a watch, it also provides a number of spy orientated features as you switch to surveillance and spy modes. With surveillance mode selected you can record video and audio clips plus capture still images and view the results. When capturing video you can opt for normal or spy recording. You get to view a live preview in normal mode while spy recording shows the time as it surreptitiously records activity. Captured clips can be played back on the watch's 1.4-inch TFT colour screen or transferred to a computer using the supplied USB adapter. Three video record levels of low, medium and high are available with a choice of normal, night or security camera style playback. When capturing still images, there is an option to implement a time lapse setting which allows photos to be taken at selected time intervals.
Spy mode divides its content into four sections entitled Secrets, Missions, Games and Spy Applications. In some cases not all the various elements will be immediately available. You will need to purchase other products in the same range to get access codes required by the Video Watch. You do get a couple of simple games, a "lie detector" module and a voice distorting application plus the option to download some "mission" videos from Spy Net HQ's website.
One of the companion products is the Flex Neck Snake Cam. With this device attached to the Video Watch via the USB connection, you can view and record what is going on around corners or behind your back. The Flex Neck Snake Cam measures 82cm allowing the user to bend it into a shape for accessing locations without making their presence noticeable.
I felt the image quality was slightly better when the Flex Neck Snake Cam unit was involved. A USB adapter, supplied in the box, allows you to connect the device to a computer and use it as a basic webcam. Information supplied with the Flex Neck Snake Cam allows you to unlock an Image Overlay feature on the Video Watch for merging images and saving the results.
I was impressed with the functionality and video quality for what is basically a toy for the younger members of the family. Audio quality was not quite of the same standard especially when dealing with loud noises but was reasonable. The Video Watch is priced at £49.95 while the Flex Neck Snake Cam will cost £24.99.
http://www.image-acquire.com/spy-net-video-watch-from-jakks-pacific/