A Verbatim Mouse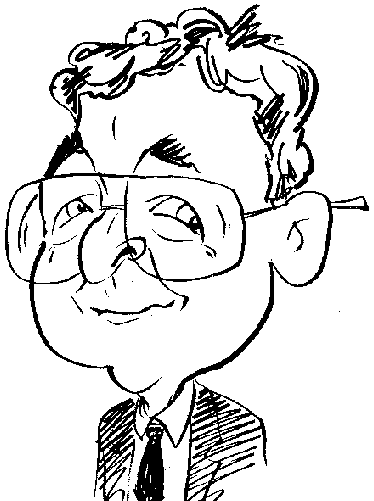 Although my laptop has the standard touchpad for controlling the cursor, it is a device that I have never felt comfortable with despite several attempts to adjust. As a result I always attach a mouse such as the one which is the subject of this next review.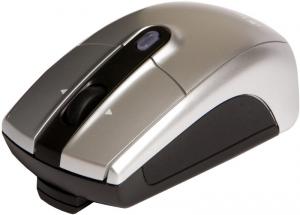 click image to enlarge
While I have looked at numerous mice from a variety of companies in the past, this is the first mouse that I have seen from Verbatim. Better known for its work in the development of data storage technology featuring such products as portable USB drives, Flash memory cards and optical media, Verbatim has released four new mice covering both the desktop and notebook areas. Compatible with Windows and Mac platforms, the Verbatim Wireless Laser Notebook Mouse, which is the focus of this review, comes packaged with its own USB receiver, a couple of AA batteries, software CD and a mini multi-language Quick Start Guide.
Featuring two buttons and a wheel, this mouse has a silver top and black base. As is becoming increasingly standard with various mice, the thick rubber wheel, positioned between the left and right buttons, is of the tilt variety. It can be used to scroll left and right as well as up and down when Internet browsing or viewing large documents. Rather than the more usual fully sleeved enclosed USB plug, this receiver unit adopts a more open approach by exposing its four gold coloured contacts. I'm not sure whether this method provides any functional benefit or it could be just a fashion statement but this is the second device that I have seen recently that uses this technique.
The supplied software should not be installed until you have connected the mouse to a computer. Once the software has been installed it will place an icon in the system tray. This icon will give you access to a utility enabling you to make adjustments to various settings. These adjustments are all to do with the tilt wheel feature. You can set vertical scrolling as a user-defined number of lines or by a page. At the same time you can set the number of characters for any horizontal scrolling.
As well as adjusting the scrolling parameters, you can define the action to be carried out when you click the wheel. With this option, you can select from a scrollable list of tasks such as open the Start Menu or launch an Internet session. With over 55 different actions available you could well be spoilt for choice.
Despite this number of definable option, there were a couple of features that I would have liked to change with this mouse but they were not included in the list. When using the mouse for any activity, a light flashes on the receiver. I found this rather distracting and would have preferred to disable this feature. It quickly became obvious that if the mouse was not used for even a short period of inactivity, it would automatically go into sleep mode. The only way I was able to wake up the mouse was by pressing the Connect button located on the base of the mouse. An option to adjust the time before sleep mode kicked in or to awaken the mouse by a simple movement would have been appreciated.
Along with the standard left/right button and wheel arrangement already mentioned, there is an additional control button on top of the mouse. This button allows you to switch between three dpi (dots per inch) settings to suit different types of applications. Giving you a choice of 800, 1200 or 1600dpi, you can select whichever is the most appropriate for whatever is the current task. The button will show no light for 800dpi, be dimmed for 1200dpi and glow brightly for 1600dpi.
When in transit, the unit's wireless receiver can be stored in a shallow compartment situated on the base of the mouse. This will keep the receiver safe and also have the effect of turning off the battery power. Supporting Windows 2000 and later or Mac OS 10.4.x and higher, the Verbatim Wireless Laser Notebook Mouse has been priced at £29.99.
http://www.verbatim-europe.co.uk/en_1/product_wireless-laser-notebook-mouse_15523.html