Additional Battery Power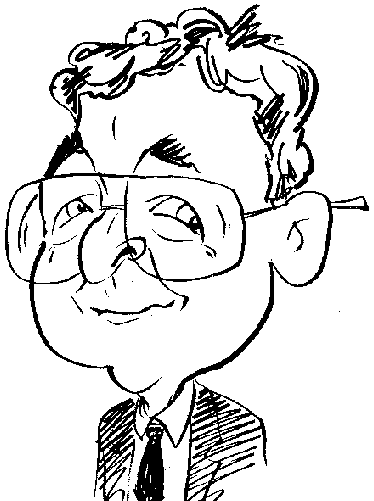 Review controls
According to Sod's Law, the battery on your mobile device will run out when you need it the most. But, like a boy scout, you can be prepared.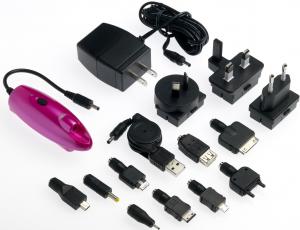 click image to enlarge
At the beginning of the year I reported on my first encounter with a product from Powertraveller Ltd. This is a company that supports the David Shepherd Wildlife Foundation (www.davidshepherd.org) which funds long term projects in Africa and Asia aimed at species survival in their native habitat. The product was the unusually named powermonkey-eXplorer. This was the slightly more powerful relation of the similarly named powermonkey-classic with both products offering recharging capabilities for various mobile devices.
Originally launched in 2006, the powermonkey-classic, which looks more like a mouse with the power-out lead acting as its tail, has now had a make-over. Rather than just being available in silver, the powermonkey-classic V2 comes in a choice of colours. Purchasers can now take their pick from piano-finished Black, the original classic Silver, deep Purple, hot Pink or, as in the case of the review unit, royal Blue. Lest you think that a new coat of paint is the sole justification for a version 2, Powertraveller has also slimmed down the unit slightly and made it smaller. The unit's dimensions are 88 x 39 x 37mm and it weighs 70g. Furthermore the powermonkey-classic now has a sliding on/off switch and recessed LED light.
Supplied in a translucent coffin-shaped box, the powermonkey-classic kit consists of the battery unit; power lead with exchangeable plugs for different types of main power sockets; and a soft carry pouch packed with ten tips for use with different devices. The black pouch, held shut by Velcro strips, is large enough to hold the powermonkey-classic and tips when they are not being used to charge one of your devices.
Charging the powermonkey-classic from the mains should take around 3.5 hours. The unit's LED light will change from red to green indicating when it is fully charged. There is also an option to charge the powermonkey-classic via USB. Taking this route does substantially increase the recharge time as you will need to set aside six hours for this process.
As mentioned earlier, the powermonkey-classic comes with ten different tips for connecting to a variety of mobile devices. The collection is made up of tips for iPod, Sony Ericsson wide 750i, LG Chocolate, Samsung G600, Mini Nokia DC2.0, PSP & digital camera DC4.0, plus a standard retractable USB cable, female USB adapter, micro USB and mini USB. Additional tips are available from Powertraveller.
While these tips are not labelled in any way, they are shown in the small folded User Guide along with an indication as to which devices they can connect to when recharging. In most cases you should have no difficulty in recognising which tip to use with which device without needing to refer to the User Guide. You simply attach the appropriate tip to the powermonkey-classic's tail and then link it to the device. Sliding the on/off switch starts the power transfer causing the light to blink during the process.
The range of tips supplied allows the powermonkey-classic to work with many mobile phones, digital cameras, Blackberry devices, MP3/MP4 units and certain SatNav products plus Apple iPods and Sony PSP. The additional battery life provided by the powermonkey-classic will depend upon the type of device that makes use of its service. For example a PSP's battery life can be extended by five hours while an iPod can benefit by as much as 40 extra hours and your mobile phone by a possible 96 hours.
I had expected the power-monkey-classic's LED light to stop flashing when the connected device had been fully recharged but this did not happen. As a result I had to manually check the device in order to discover when I could switch it off and disconnect the powermonkey-classic. Other than this I was impressed with the performance and functionality of a product that is priced at £35.