Tiny Keyboard and Retro Wireless Microphone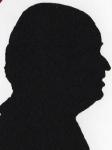 Yes it's those people in Hong Kong again with two more unusual USB items. First a keyboard that is so small it will fit where no other keyboard will. Second an retro wireless microphone it is wireless but charges via a USB port.
Tiny Keyboard
This is tiny at 17x6.5x1.5cm you need to add another 2cm to the second figure the width for the mini USB connector. Just plug it in to any USB port and around 30 seconds later you can start typing.
It is a 56 key offering the keys that you would otherwise lose are available via the Blue FN key and an additional keypress that's a total of 23 keys and you even can have numeric keypad via this feature.
However I expect most will be two finger typing as the keys are 1.2x1cm. A total space of 5.7cm is taken from the top of the top character to the base of bottom (fifth line character). To me it's about the size the size of the keyboard on the Psion units of a few years ago.
It does however work well and on the XP machine I used it was only around 20 seconds for Windows to search itself to find the drivers for it.
My one complaint is that the packaging is that terrible unopenable sealed plastic that requires a pair of industrial scissors get inside. I suggest you open it on the right side as if like me you choose the left side you still cannot reach the plug in USB to mini USB real type lead, this can extend to .75 metre. The total weight of the keyboard and lead together is 130grams.
It is available from the link below at $25US plus $3US P&P to anywhere in the world.
http://usb.brando.com.hk:80/prod_detail.php?prod_id=00666
Retro Wireless Microphone
This is grey and is 16cm tall and has an 8cm round base. The microphone itself is 7.5x5x5cm and has a simple push button on its top to mute it when required.
The only other item is the charge dongle that plugs into any USB port to charge itself. The microphone itself is not USB and hence the expanding .70metre lead on the dongle plugs into an audio (mic) socket.
I tried this on two different PC's and found no problems. It is just possible that you may need a reboot for the lead from the dongle to be recognised as this is not USB. This might sound strange but USB is used to charge the rechargeable battery in the dongle that connects wirelessly to the microphone. If charged it does not need to be inserted in a USB slot. The lead from it will need to be in an audio (mic) socket.
So treat it like you would any audio microphone (that is not USB) and while no driver is required you may need to check your audio settings to get it to function correctly.
The dongle is 2.5x1.5x8cm and this may mean it takes more than a single USB slot so like some other recently reviewed Brando products you may need an extension lead to plug it in, remember it only needs to be plugged in while charging its battery.
The Retro Wireless Microphone is available from the link below at $29US plus $3US P&P to anywhere in the world.