AOC 25inch Panel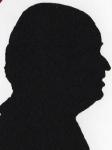 On first look, this looks like any number of other recent panels, however looks deceive as it is flicker free – after all we all only get one pair of eyes – and just for good measure it is QHD which means it can display up to 2560x1440 resolution.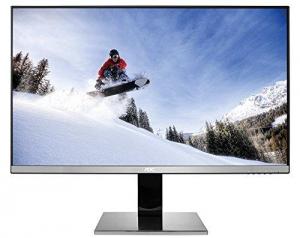 click image to enlarge
It is 33x57x1.5cm at the edges. It sits on a rectangular stand 21.5x18.5cm which raises it by between 6-15cm from whatever you are sitting it on. The unit can also rotate to be used in portrait mode and this is effortlessly accomplished with the telescopic arm that sits just within the depth of the stand.
The viewable screen is 54x31cm which gives the notional diagonal imperial measurement of 25inches.
There is no side to side movement and little forward as well but a massive 20 degrees or more of back tilt. However as the unit only weights 6.5kilos it is easy to move from side to side if required but with the good viewing angles this should not be required that often.
While I have looked at other QHD screens this is the first with a screen as small as 25inches.
For those keen on gaming the response time of 5ms may seem slow but for those wanting a larger clear and crisp display that is flicker free – good for eyes – then this should be on your very short list.
The back left has a line of four inputs, HDMI, Digital, VGA and Display Port to the left of these audio input required if you are using VGA and headphones out. To the right of the telescopic arm is the AC input with a standard kettle type plug.
On the top and sides this display is virtually edgeless and only the space under the bottom edge is a small edge. To the right end of this edge are five touch buttons and a single on/off LED.
For anyone thinking of purchasing this 'better quality' unit you do not get the standard one year warranty but three years so you are covered from the date of purchase for 36 months.
A few facts and figures the contrast ratio is 1000:1, the dynamic contrast 50m:1, the viewing angle side to side is 178 degrees. The built in speakers are rated at 3watts.
You should get more than 1920x1080 with HDMI providing your PC/notebook has a graphics card/chip to give that, you may also need an updated HDMI cable (supplied) to get this. With DisplayPort it is simply plug and play the higher resolution appears immediately.
Even with VGA where I could not get beyond the now standard 1920x1080 the display was nice with good colour and nice black blacks which is something that shows quality.
23inch or higher displays are now common so this extra 2inches may not seem much but the added resolution is and of course you have Pivot ability and 1440x2560 shows an awful lot more spreadsheet or database fields. It also shows longer web pages without the need to scroll continually.
The AOC Q2577pwq is available from the first link below for £283.99 with free delivery.
http://www.amazon.co.uk/gp/product/B00WK39NXK?ie=UTF8&tag=gadge0a-21&linkCode=as2&camp=1634