An Adjustable Monitor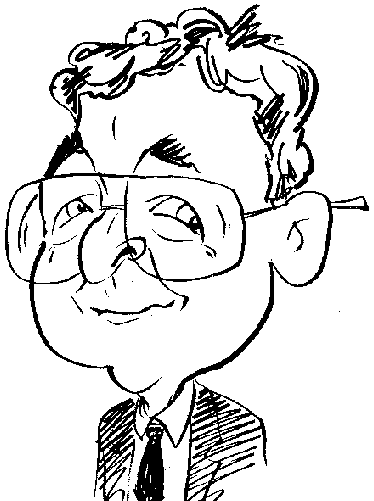 Review controls
As the window on to your computer inspired world, the monitor has an important role to fulfil as you word, play and carry out any tasks.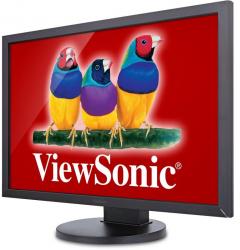 click image to enlarge
As part of its recent refresh of its monitor line up, ViewSonic has released its VG2438SM model. This is a 24-inch display with a 16:10 aspect ratio, a resolution of up to 1920 x 1200 pixels and a viewing angle of 178 degrees/178 degrees. The VG2438SM has two integrated 2W stereo speakers.
A fairly solid oval shaped stand needs to be connected is the display when the unit is to be positioned on a desktop rather than going for the optional wall-mounted feature. The stand is connected, via a single screw, to an adjustable arm that is attached to the rear of the display unit. The construction of this arm is such that you can adjust the position and orientation of the screen in various ways to suit different environment and work conditions. You can adjust the height of the screen by 100mm, tilt the screen between -5 and +37 degrees plus swivel it through 360 degrees and pivot it by 90 degrees. In other words you can have the screen every which way you want.
ViewSonic has bundled a good selection of leads with this product. These leads include the usual power and D-Sub offerings plus DVI, HDMI, USB 3.0 and a 3.5mm audio cable. The relevant connection sockets are arranged at the rear of the display panel. Here you will find sockets for HDMI Display, DVI, D-Sub, Audio In, USB 3.0 Up, USB 3.0 Down and Power. For some reason ViewSonic has taken the decision to isolate an Audio Out socket and position it on the rear of the stand unit. As is becoming increasing common with monitors, many of the different connection sockets are partially hidden which does not make it all that easy when needing to attach a lead once the display has been placed in position.
While the 18mm bezel, with its wood-like finish, does little to enhance the appearance of the is display unit, it does contain the various control options situated in the lower right corner. Arranged from the right to left, these touch sensitive buttons provide power, menu navigation up and down plus two other buttons rather incongruously labelled 2 and 1. So well concealed these buttons that, at times, I was reduced to using a torch to help identify exactly where the buttons were positioned as I sat in my normal distance, approximately 2.5 feet, away from the display. This was certainly not my favourite feature of this product.
The number one button brings up the main on-screen menu while the number two button is used to make your selection from those available. The on-screen display menu offers you a choice of options for making adjustments to topics such as contrast, brightness, input, audio, colour and information. To help you when setting up this display for various activities, ViewSonic has included a number of pre-set profiles that have been titled Text, Game, Movies, Web and Mono as well as the standard settings. You can select whichever profile suits your current activity.
ViewSonic has built in a number of features into the VG2438SM unit to help provide for a more comfortable viewing experience. Sometimes passing unnoticeable, screen flitter can cause eye strains and headaches. To help avoid this situation, the VG2438SM uses Flicker-Free technology to eliminate this unwanted feature at all brightness levels. This monitor also makes use of ViewSonic's proprietary Blue Light Filter which works by allowing the user to adjust the amount of blue light that is emitted from the screen, while maintaining a good colour balance, in order to reduce eye strain.
Limited documentation, consisting of a card with a few illustrations, was included with my review sample. However you do get a CD that contains a PDF version of the User Guide along with drivers for various Windows and Mac systems. The PDF User Guide mentions some optional software but this was not to be found on my CD.
Overall I was happy with the display output in various lighting conditions from this unit. I was less impressed with the less-than-obvious control options. The VG2438SM will have an SRP (ex VAT) of £179.
ViewSonic VG2438SM Specifications

| Panel type | TFT Active Matrix LCD/AS |
| --- | --- |
| Panel size | 24-inch |
| Aspect ratio | 16:10 |
| Brightness | 250 cd/m2 |
| Contrast ratio dynamic | 50M:1 |
| Contrast ratio typical | 1000:1 (CR) |
| Display area | 518.4 (H) x 324 (V) |
| Viewing angle | 178 (H) / 178 (V) |
| Response time | 5 ms |
| Maximum resolution | 1920 x 1200 |
| Colours | 16.7M |
| Backlight | WLED light bar |
| Backlight Life | 30,000 hours (Min) |