Ben Q 21.5inch LED Panel GW2250HM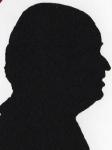 Review controls
Having recently looked at some 23inch and 27inch flat panels, here is a 22inch (21.5inch) offering that still supports 1920x1080 but is a lighter and cheaper unit, still this seems perfectly usable and if your budget is more limited…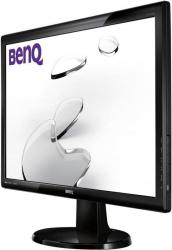 click image to enlarge
It is 52x31x5cm, only 2cm thick at the edges. It comes with a simple 22x9cm oval stand that raises the screen 9cm from your desk. There is around 12 degrees of back tilt and a couple of degrees of forward tilt available, there is no side to side movement but as it weighs only 3375grams on the stand it is very easy to turn when required.
The viewable screen is 47x27cm giving the notional diagonal imperial measurement of 21.5inches.
Sadly as with almost all flat panels it has a shiny black surround which of course shows all your finger marks, but as you touch a panel far less than a notebook screen it is less important. More worrying is the shiny screen and you will need to avoid placing it where light reflects onto it.
The right side has six push buttons Auto, Menu, Volume, Brightness, Enter and On/Off, the Volume and Brightness buttons also provide up and down control of the on screen menu. The button information is printed in white on the black surround on the front of the panel near the edge of the screen surround.
The information on the back near the connection is harder to read as it is shiny black on matt black, the connections are Line In, Headphones, HDMI, DVI and D-Sub (VGA). If the back of the unit can be matt black why can't the screen surround?
On the other side of the central arm that connects it to the base is a standard kettle type mains lead. There is also a Kensington lock port and the back has four threaded screw holes so that the unit could be wall mounted if required.
While it is designed to work at 1920x1080, I also connected a couple of older notebooks whose graphics chips will not go up to that and the display looked fine at lesser resolutions; this is something that a lot of panels do not always look comfortable with.
Apart from using it to display from PCs I also connected a couple of devices via HDMI a Blu-ray player and another device. With HDMI it also carries the sound but here I was less than happy as you would need a quiet room as even at 100% sound set the volume was not high. This is often a problem when taking sound through an HDMI cable. When I connected with VGA and a 3.5mm lead (not supplied) sound was at a more acceptable level.
The Blu-ray unit I used also connects via Ethernet to the Internet to show things like iPlayer and with the sound proviso mentioned about images and video were fine with a good colour balance.
This is more recent LCD screen now called LED I will not go into the difference but it should give better colour and brightness levels over the life of the unit.
Some facts for those like and understand them it has 5000:1 native contrast. 20M:1 dynamic contrast featuring deep blacks. When you see 'deep blacks' against other blacks you can see the difference and this does give greater clarity.
It is of course full HD and the clarity is best seen when watching Blu-ray movies, there are six pre-set modes to suit all occasions, Standard, Movie, Game, Photo, sRGB and ECO, the latter uses less power and of course saves money. The display is totally mercury free.
The GW2250 is available on the link below for £112.10 with free delivery.
http://www.amazon.co.uk/gp/product/B0087ZSNFE?ie=UTF8&tag=gadge0a-21&linkCode=as2&camp=1634