Packard Bell LibertyTablet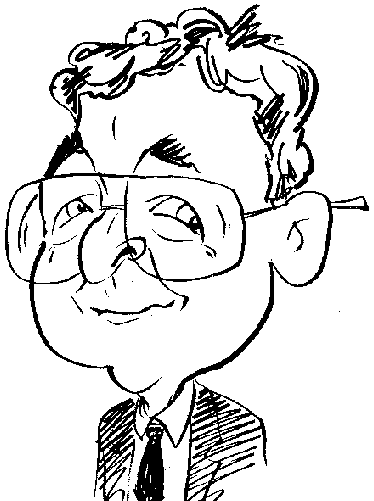 Review controls
According to the Concise Oxford Dictionary a "tab" is a small flap, strip, tag or tongue; an account, tally; and keep an account of. However in more recent parlance, a tab is also the abbreviated form used to describe the latest hot topics with regards to computer hardware. In this particular case it is the Liberty Tab from Packard Bell.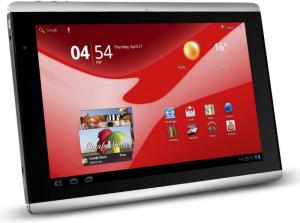 The Liberty Tab is a Tablet PC built around a 10.1-inch touch screen that delivers a resolution of 1280 x 800 pixels. The actual unit's dimensions are 260 x 179 x 14mm (H x W x D) which does mean you will not be able to slip this device in a pocket when not required. The weight is 766g allowing you to balance the tablet on one hand while working away with the other.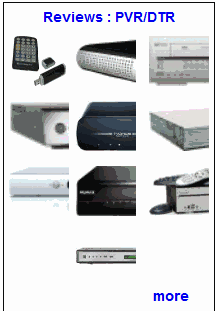 With a brown rear plate (in the case of the review model) and chrome strips running across the top and bottom of the screen, the Liberty Tab (strange but I have to stop and make sure I have typed Liberty Tab rather than Liberty Bell) has a stylish appearance. Naturally as this product has a touch screen, finger smears will make an appearance on both the screen and bezel. Fortunately Packard Bell has had the foresight to include a cleaning cloth in the box to help remove those unsightly blemishes that will build up over time.
The various physical connection options and controls are dotted around the outer edges of this tablet. Positioned at the top of the left side is the Power button which also doubles as the means to wake the system up from sleep mode. I found that this button needed to be pressed really hard and held in for at least five seconds before any response could be detected. Located just below this button is a 3.5mm jack socket for headphone use. A micro HDMI connection for linking the tablet to a television is positioned at the bottom of the left side.
Arranged along the right side, starting at the top, are a DC-in jack, ports for microUSB slave and USB host plus a reset button which I had no reason to use. Along the top of the Liberty Tab are volume control buttons, screen rotation lock switch and a concealed memory card slot with support for the SD format. This slot will be available for a SIM card by those who subscribe to a 3G option.
Along with the various hardware connections, the Liberty Tab gives you Wi-Fi and Bluetooth connectivity for linking with various devices and features. Setting up a Wi-Fi link to a network can be quickly achieved giving you access to the Internet for download apps and keeping in touch with others.

At the heart of this tablet is a dual-core Nvidia Tegra 2 CPU running at 1GHz. Memory is in the form of 1GB of DDR2 SDRAM. Storage is handled by a16GB Solid State Drive. The Liberty Tab has a front-mounted 2-megapixel camera plus a 5-megapixel camera on the rear enabling you to converse with others via a web link up and capture still images and video clips for sharing with others.
As mentioned theLibertyTab has a 10.1-inch screen. This is a capacitive active matrix TFT colour model. With an aspect ratio of 16:10, this screen has multi-touch support. I found the picture quality to be bright and clear with a viewing angle that enables more than one person to view the screen at the same time whether watching movies or playing games. Packard Bell includes Heroes of Sparta HD, Let's Golf HD and Need for Speed Shift HD with this product. Some downloading will be required before playing these games. In the case of Heroes of Sparta HD, it took me four attempts before I was able to complete the download.
The Liberty Tab was originally launched with Android Honeycomb 3.0 operating system. However by the time this review took place an upgrade had been carried out. This resulted in the tablet running Honeycomb 3.2 during my review. Boot-up time was 33 seconds before gaining control of the desktop. As is standard with Android you have a multi-pane home screen. With the Liberty Tab you have five panes which you can immediately begin to populate with widgets and apps to suit your own needs. For example you could quickly set up a pane with items such as Gallery, Social Jogger, Email, Maps, Talk, Camera, LumiRead, NFS Shift, Music and YouTube.
Powering the Liberty Tab is a 2-cell Lithium Polymer Battery with a capacity of 3260mAh. Packard Bell has rated this battery as being capable of providing up to 10 hours of power. To achieve this time period you really need to stick with basic tasks such as dealing with emails and some web surfing. Running a mixture of movies, games, downloading a couple of apps and playing music, I was able to get 6 hours 40 minutes before a warning appeared that the battery was down to 5%. I was impressed with the performance and image quality delivered during this period.
Packard Bell has priced the Liberty Tab at £350. I know I will be sad when the time comes for the review model to be recalled. Maybe I can persuade Father Christmas to add one to my wish list.
http://www.packardbell.co.uk/pb/en/GB/content/libertytab-home