Packard Bell Easy Note TM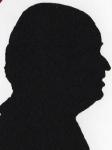 Review controls
This seems to be the main push in the UK for Packard Bell at the moment given the amount of advertising I am seeing in newspapers and magazine. So is it all hype or is the Easy Note a Notebook to go on a very short list.
Buy Now!
Packard Bell Easy Note TM
Available for £429.99
from Dixons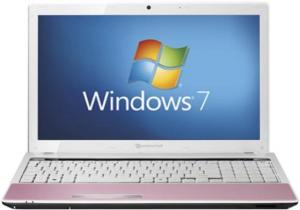 It is 37x25x3cm, mine was red with creamy whiter surrounding the screen, wonderful as this does not show fingermarks. The viewable screen is 34x19.5cm giving the diagonal measurement of 15.6inches; the default display is 1366x768.
The left side has power brick lead input, VGA outlet, Ethernet port, HDMI outlet, USB port and the two audio sockets for microphone and headphones. The front has a multi card port. The right side has two further USB ports a DVD multi optical drive and finally a Kensington Lock port. The rear is clear as the screen opens over it.
In my first few tests I was somewhat surprised how quickly power drained when not in use, this was counteracted by a full recharge – when off – in less than an hour. Pleasantly this was not a review where time was critical as the PR was not asking for it back almost before it arrived. This enabled the tests to be repeated and after several charges the battery held power better.
Having it for a longer test enabled other applications to be loaded and of course as I got used to it my opinion grew.
This is not a single notebook but a whole range with various chips and hard discs etc so if purchasing be sure you get what you want. Here are the specifications of the unit I was sent. Intel Core i3 330M processor 2.27GHz. 4GB Ram. 500GB Western Digital hard drive (452GB available).
The software was Microsoft Windows 7 Home Premium (64bit version). Various Packard Bell applets, the omnipresent Norton trial and a full copy of Adobe Photoshop Elements 8 as well as some other small bits and pieces. As with most of the latest PCs you get the version of Word and Excel with adverts preloaded on the unit.
Boot time was an unimpressive 65 seconds while shutdown from desktop was a far more acceptable 12 seconds.
At the start of the review I was only getting two hours of use before it demanding power, this of course improved and it ended near three hours, not huge by some standards but this was with wireless Internet enabled.
The Windows Experience score was 4.7 made up of 6.4 for the processor, 5.9 for the Ram, 4.7 for graphics, with 5.2 for gaming graphics and 5.5 for the hard disc.
I enjoyed using the East Note TM it also supported reviews for other packages. Contrast and Brightness were good even on battery and colour was clearly defined. All the various applications I used worked well and Internet use was swift, in fact I even got reception in the one room that is sometimes dodgy from my wireless router.
This unit is available in several colours and the red I had grew on me with use, certainly it was nice not having fingermarks showing all over it as the normal shiny black screen surround often gives you. The area in front of the keyboard where the trackpad is also is red. The trackpad is 9cm from the left and 20cm from the right, it is 5cm deep with the single rocker mouse button being silver and running the full 9cm length 1cm wide.
A pleasure to use but three hours on battery is still not great however for a desktop replacement yes please.
Doing my Internet searches found the Packard Bell Easy Note TM at a best price of £429.99
http://www.dixons.co.uk/gbuk/packard-bell-easynote-tm01-rb-021uk-pink-laptop-07745159-pdt.html
http://www.packardbell.co.uk/pb/en/GB/content/serie/easynotetm