Sony Touchscreen PC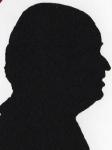 Review controls
Things do not always arrive that quickly, this is a case in point I saw this unit last summer before Windows 7 was even launched. Finally after much nagging it arrives to be tested after summer time had started in 2010.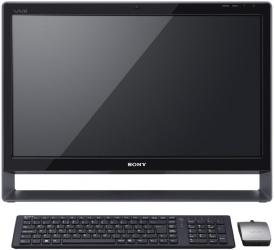 click image to enlarge
The Sony Vaio L12S1E is a Touch Screen unit complete with Wireless Keyboard and Mouse. It also comes with a remote control so it can be a Media Centre PC as well if you should desire. The screen has everything built into and around it.
It is 57x41x20cm on the pull out stand. The viewable screen area is 53.5x30.5 giving the notional diagonal 24inch measurement.
The left side has three 3.5mm jack ports, two USB ports, S400 port, and two card ports (SD and Magic Gate) the right side has Blu-ray drive and five touch buttons. The top has on/off button and a smaller button to allow the screen to be turned off. The right side of the back has video and HDMI input as well as mains socket. The left side of the back has aerial connector, three USB ports and Ethernet port. The unit will also function very nicely using Wireless. If the wireless keyboard is not found an on-screen keyboard is shown when input is required.
The top of the screen surround has a web cam built and microphone built in so Skype or other such program can be easily used. Once configured startup is 45 seconds and shutdown 15 seconds, very good for Windows.
The inbuilt speakers are naturally quite small but fine for the average room size. Unlike a recent unit I reviewed that came with a Blu-ray drive and no software to allow viewing of movies this does courtesy of Corel Win DVD software.
The hard drive will be called 1TB but the actual size is 921GB. The processor is an Intel Core2 Duo 3GHz offering. There is 4GB of RAM. The operating system is Windows Home Premium 64bit edition to allow use of all 4GB of RAM.
I counted eleven different applets with the Sony Vaio name as well as software from MCAfee, Norton, Roxio and Corel as well as others on the unit. There is of course a full copy of Microsoft Works together with the 60 trail of Microsoft Office. You should be able to do most things you want out of the box with this system.
Windows 7 also has a whole range of goodies that become current when a touch screen unit is detected including several rather nice programs that may well encourage you to consider buying such a PC unit or screen.
So is 'toucht the way to go? It could be and certainly I used it for long periods without resorting either to the mouse or the keyboard (I did use the on-screen keyboard for simple input) and indeed it is possible. I doubt anyone would write a novel this way. Touch has another drawback in that you need to have the screen within an arm length and with a 24inch screen this might be rather close. Certainly with a notebook it could be the way it will go.
I liked this unit and totally enjoyed the review experience. The wireless mouse and keyboard worked well and on the Media Centre side the TV was worth the effort required to tune it (close to 30 minutes once you have attached an aerial) and for a small appartment something like this could be the total viewing/browsing/email experience.
Running several programs together works well and because it also plays DVD and Blu-ray it is an entertainment hub. My one nag for most is what market is it aimed at? The 'Media Centre' or the 'Standard PC' user.
During my Internet searches found the Sony Touchscreen VD-L unit at a best price of £1299.99 from the first link below.
http://www.amazon.co.uk/gp/product/B003A4H7EA?ie=UTF8&tag=gadge0a-21&linkCode=as2&camp=1634