Packard Bell One Two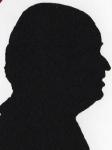 Review controls
Having recently looked at a Touchscreen notebook, here, I am looking at an All In One screen that has all the normal connections around the edges including the optical drive with the only external items being wireless mouse and keyboard.

click image to enlarge
The Packard Bell oneTwo measures 42x52x5cm on the built in stand that is 15x24cm at the base so the amount of desk space required is 52x15cm. The viewable screen area is 43.5x25cm giving the diagonal viewable screen measurement of 20 inches.
There is a webcam built into the top of the screen surround. The left side has two USB ports near the bottom. The base has nothing apart from a couple of vents, while the front has a very hard to see on/off switch on the left edge. Next the right side that has sockets for external microphone and a headset, a card port and the DVD drive. Finally the back a strong spring on the stand allows it to be opened or closed, a Kensington lock port at the right corner and a line of connections just above the stand. These are Line Out, LAN, four USB ports in two columns of two spaced apart so even the oversize connectors should fit, TV aerial connection and DC power input.
The power lead totals about 3.5 metres in length. The wireless keyboard is 45x16x1cm full size and responsive it has a total of 120 keys. The mouse is 10x5cm and also just as responsive and of course the USB receiver is supplied. However for the occasional user it is possible to do everything just by using the screens touch controls – although right mouse clicking needs some thought -, however those eager ones will need a little extra patience as touch does not get loaded instantly on boot up so as this is not that rapid press the on/off button wait a few seconds to see it illuminate and then go and make a cup of coffee. Start up is an unimpressive 75 seconds while shutdown is far better at 12 seconds. Finally there is a 41 key remote control for those who prefer to use this as if they were using a TV rather than a computer to do most things from an armchair but then you lose any of the touch screen abilities unless of course you have telescopic arms to reach the screen.
Now to try to mention the included software, Windows 7 Home Premium (64 bit version), Microsoft Works 7, Adobe Photoshop Elements 7, Adobe Reader 9, CyberLink software for the web cam, Nero software, several bits of Packard Bell software that really make the Touch Screen work to the full. Finally Microsoft Office and Norton Internet trial software.
The Windows Experience scores are Processor 5.5, Memory 5.4, Graphics 3.5, Gaming Graphics 3.3 and Hard Disc 5.9 so as the Experience score always drops back to the lowest figure the overall Experience is 3.3.
The processor is an Intel Pentium Dual Core T4300 2.10GHz, there is 3GB or RAM and two 290GB hard drives.
As a Media Centre it works Okay but I would suggest having the keyboard attached as entering the postcode via the remote control is like typing with a phone as by default the on screen keyboard is not available in this mode. It found over ninety TV and Radio channels but as with Freeview not all channels are always available to view.
I confess to being a little puzzled by this product, is it a Touch Screen PC or is it a Media Centre PC to me anyway although it has the components to be both I find them two different and totally different products to use.
Using a touchscreen at arms length is not easy and while I am happy to type with the excellent wireless keyboard or enter a limited amount of information using the onscreen keyboard – you do not actually need to touch the screen just place your finger very close to it – neither sit happily with me when watching a DVD or TV.
Doing my Internet searches found the Packard Bell One Two at a best price of £661.61 from the first link.
http://www.staples.co.uk/technology/pcs-and-laptops/desktop-pcs/one-two-all-in-one-touch-screen-20-pc