A Desktop Replacement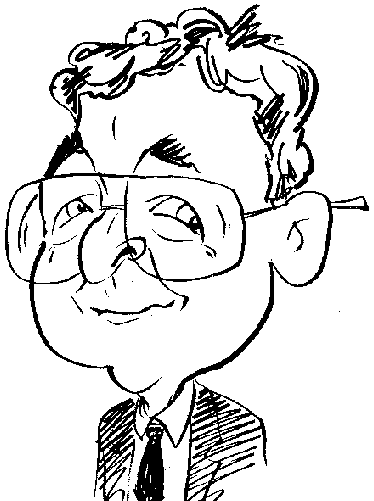 Review controls
A trend that is becoming increasingly popular is to use a laptop as a desktop replacement. Falling into this category is the Asus F70SL model.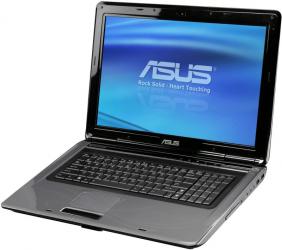 click image to enlarge
On reflection I have to admit that reflective surfaces do not rank high in my list of attributes for a variety of devices. It is not just that they reflect images, including that of my visage, but they tend to become disfigured with finger smear and the like. However I shall put these feelings to one side as I report on the Asus F70SL laptop which definitely falls into the category of desktop replacement model.
Just removing this behemoth of a laptop from its packaging is enough to convince you that this particular piece of kit is something that could be considered out-of-the-ordinary. Weighing 3.9 kg, this laptop's dimensions are 426 x 302 x 399mm.
After taking in the visual attraction of the horizontally striped blue-grey lid with rounded edges and corners, you can then move on to the focal point of this Asus offering and cast your eyes on the 17.3 (that's not a misprint) inch screen which delivers a 16:9 aspect ration. Falling short of what many consider to be true high-definition, despite what Asus claims, this screen is capable of a resolution of 1600 x 900 pixels. As I said, short of true HD but more than adequate for standard definition without any annoying black bars at the top or bottom of the screen and possible image stretching. This screen also benefits from a wide viewing angle.
Powered by an Intel Core Duo 2.16GHz processor with4GB of SDRAM, the Asus F70SL comes with Windows Vista Home Premium although by the time you read this it could have changed to a version of Windows 7. Taking care of the graphics is the NVIDIA GeForce 9300 graphics chip set with 512MB VRAM. This is fine for most eventualities but is hardly going to appeal to hard-core gamers who want to squeeze every ounce of video power they can. At least it might stop the kids from wanting to lay claim to this system.
A full size keyboard, with its own number pad, is located in a slightly recessed area. The individual keys are concaved which, according to Asus, help fits the user's fingertips while offering a degree of rebounding elasticity. In truth the keyboard is comfortable to use helped in no small measure by the generous amount of wrist rest space provided. A little to the left of centre in this wrist rest space is the touch pad with a separate bar which acts as the left/right mouse button control. The touchpad has a dedicated strip down the right side for use when scrolling is required. Even with this extra functionality, it did not tempt me to abandon my normal policy of using a mouse for my cursor control.
Located in a central position on top of the screen is a web-cam. This is a 1.3 mega-pixel model that can be accessed via the hotkey combination of Fn + V. Software for this feature is provided by Asus Life Frame 3.
Storage is taken care of with a 320GB 7200rpm hard drive partitioned into C and D sections. You also get a DVD Super Multi Double Layer optical drive / writer and an 8-in-1 card reader supporting SD, MMC, MS, MS-Pro, xD, MS-Duo plus mini SD and MS-Pro Duo with the appropriate adapter. There is also an Express Card slot.
Connection sockets are provided for 4 USB 2.0 ports; a couple of audio output sockets, one of which is SPDIF compliant; an audio input socket; VGA external monitor connection; and Ethernet LAN port. Adding even more functionality is the presence of an HDMI port for setting up a connection with a device such as a set-top box, DVD player or digital television. Wireless connectivity and Broadband are both supported and there is a dedicated hotkey combination to toggle these features on/off.
While this laptop's dimensions make it more suitable as a desktop replacement, there will be occasions when it might be needed for use away from a mains power source. As a result I carried out tests for battery life. It is no exaggeration to state that I was disappointed with the results I achieved. I was unable to watch a DVD movie with a running time of 119 minutes from start to finish. The F70SL shut itself down after just 108 minutes.
Thinking I might have better luck when playing audio tracks, I tried again and this time managed 2 hours 13 minutes before a system shutdown. Hoping for better results I then switched to various general tasks with a fully powered battery but again two hours was the limit offered by the battery.
While the Asus F70SL looks the part, it does tend to flatter to deceive when it comes to performance away from mains power. If you just intend to use this model as a desktop replacement then all well and good but for a travelling companion it does come up short. Depending upon specifications you should expect a price point in the region of £860.