More from Brando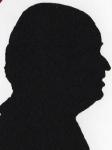 Two further items from those clever USB people in Hong Kong. First a LED torch that gives a good bright light and it has another big plus. Second for those without a built in web cam. A Minocam that works with a PC or Notebook and as you should expect from Brando it is also something else.
USB 18-LED Light with Magnifier
When like me you get to the stage where the small print gets too small you turn to a magnifying glass the problem being that the light needs to be in the right place so this natty device ends that problem by being in a ring of eighteen LEDs around the outside of a magnifying glass, now the ridiculous small print is again readable.
What you get is a USB lead 30cm long that has wire wrapped round so that it can be twisted into what ever shape you like. If this is still not long enough then an USB extension lead could help. However I used it with a front facing USB port and a 100degree bend 16cm from the end gives a light that enables me to place any document behind it and move it till I get maximum focus and all those things I could not - or struggled to -read I can now.
There is a simple click on/off slider on the left bottom edge of the glass and that is the only control. This is certainly something that will not move far from my PC. People often say the simplest ideas are the best and this is a simple idea that people like jewellers use all the time and I expect they pay at least ten times the cost of this simple device.
Available from the link below for $12 (US) plus $3 (US) post and packing however large your order is.
http://usb.brando.com.hk/usb-18-led-light-with-magnifier_p01035c035d15.html
USB 2-in-1 Web Cam
Of course this is not just a web cam it also has 2GB of inbuilt flash memory that shows in My Computer as a drive letter.
The unit in theory is 10cm tall when on the stand; however I was more than surprised when I looked at the first images I captured as they were 45degrees off straight. The unit is designed with a lift and twist (articulated) in the centre so the overall height is 11cm and what appears when shut to be a width of 1cm becomes 4cm.
There is a 1.3metre lead from the base allowing the camera to be well away from a USB port. A mini CD is provided with a couple of applications on it, it also has drivers for earlier versions of Windows but it is not required for XP or Vista, however for simple images the easiest to use is the icon created in My Computer that opens a window when it is clicked. You now see an image of what the camera sees (this is when I first discovered the angle) click on the 'take picture' and that's it.
This also works well for video feeds and is great for video calls in Skype or other such packages. In can capture 640x480 (VGA) at 30FPS.
I took a number of still images and these tended to be around 24k each, the camera seems to compensate well for low light and even in twilight conditions where the computer monitor shines brightly the images are still quite clear.
Doing my Internet searches found the USB 2-in-1 Web Cam from the link below for $33 (US) plus $3 (US) post and packing no matter what size your order and wherever you are in the world.
http://usb.brando.com.hk/usb-2-in-1-web-cam_p01000c043d15.html
Although I tell you about a number of items from Brando their site is huge so whatever you require in the USB line they probably have an offering. http://usb.brando.com.hk/ is a good place to start your search.