Acer Aspire 8935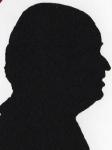 Review controls
This is very new notebook (well desktop replacement) from Acer. It has almost everything you might want in a single unit. The 18.4 inch screen means you do not need to skimp of image size and you even have a Blu-ray drive inside.

click image to enlarge
I was just coming to the end of my review when Windows did yet more updates and these included Internet Explorer 8. All seemed to go well and after the reboot no error messages but IE 8 refuses to load. I have over the recent weeks done this same update on several XP systems and although some have been less than perfect a couple of extra reboots and in one case disabling Sonic and all worked well but that was XP not Vista, so bear this in mind when you are offered the chance to upgrade!!!
The Acer Aspire 8935 is 43x30x4cm and weights 4.6Kg. The left side has the D/C input, Ethernet, VGA, Display, HDMI, E-Sata, USB, 4pin Firewire, Microphone and Headphone/Earbud 3.5mm sockets, SP-DIF and finally Express Gate card slot. Under the front lip is a multi card slot. The right side has two USB ports a multi DVD drive (including Blu-ray) a further USB port and the Kensington Lock port. It also has an aerial socket for TV but the unit I had did not support this. The back is clear as the screen folds over it meaning it has to be empty.
The keyboard is basically a 101key offering but there are another nine touch keys for audio/video on the right side. The alpha/numeric keys are full size and unusually for a notebook there is also a numeric keyboard. In fact the keys are lit from beneath so even in poor light all is visible. The 9cm wide trackpad is mounted 10.5cm from the left leaving 24cm clear on the right side. For those who find their wrists interfere with the trackpad there is a button to turn it off. Behind the keyboard are the excellent Dolby Home Theatre surround sound speakers. The on/off button is on the left side but there is also a 'green' one on the right giving power saving and lesser resolution etc. I found that the aspect ratio was poor using this.
The top of the screen has the now all but obligatory web cam built in and this worked well even in low light. In fact you have HD image quality that works superbly for things like Skype.
The viewable area of screen is 41x23cm giving the 18.4inch diagonal measurement. The maximum screen resolution is 1920x1080. It is described as having two hard discs of 500GB and 250GB. What the 'Computer' shows is 'C' at 109GB 'D' at 465GB and 'E' at 109GB so I assume the 250GB is split between 'C' and 'E'. There is 4GB of RAM and the processor is Intel Core2 Quad Q9000 2.00GHz.
The Windows Experience index mark is 5.4. This is made up of 5.8 for the processor, 5.9 for RAM, 5.9 for Graphics, 5.7 for Gaming Graphics and 5.4 for hard disc.
There is a range of software including limited time trials of Microsoft Office and McAfee Security. A full copy of Microsoft Works and a couple of NTI offerings for Backup and Movie Making. There are also a raft of Acer applets and Acer Game Zone that gives you 60 minutes of free play for a whole range of games, some installed others you can download.
As always I felt it was my duty to play several DVD's and Blu-ray discs this is done with Acer Arcade rather than a third party program as in the past. Battery life was probably just about good enough to play a movie but I doubt many people will use this unit on the move unless you are a trained body builder as it is far from light. In more normal use and this includes some Internet use you will probably get just over three hours of use from a charge of the battery.
This figure can be vastly increased by switching on using the right button but I was not at all keen on the display using this option.
One of my few gripes (until the dodgy upgrade to IE8 was the reflective screen surely on a far from cheap item like this a decent non reflective screen could be used.
Doing my Internet searches found the Acer Aspire 8935 at a best price of £1499.99 including free delivery from the first link below. There are several models and I think this is what I reviewed but it has 500GB hard drive rather than the 750GB I was sent.
http://www.amazon.co.uk/gp/product/B00284C9C8?ie=UTF8&tag=gadge0a-21&linkCode=as2&camp=1634
www.acer.co.uk/acer/product.do?link=oln85e.redirect&changedAlts=&CRC=600100215#wrAjaxHistory=0