An Optical Wireless Mouse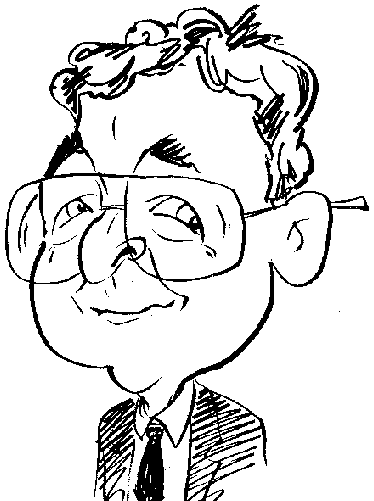 Kensington continues to add to its portfolio of mouse products with an optical wireless model.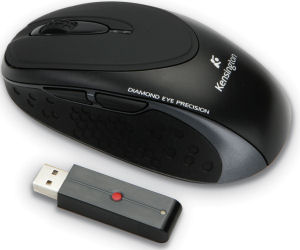 Checking through my records of articles published on Gadgetspeak.com over the last couple of years, I was surprised to discover that there were twelve reviews of standalone mice from various manufacturers. This number did not include any mice that were part of a desktop set (a mouse and keyboard sold as a single package). Really I should not have been surprised by this number as I appreciate how important this input device is in the role its plays within a computer set up and the need for users to have a choice that suits their particular needs.
As a test, just try controlling your Windows-based computer without a mouse. Keep it simple by starting an application, open a few menu items and finally close down Windows. It is possible but your productivity will suffer as ease-of-use takes a definite nose dive.
The reason for this discourse on the importance of a mouse is a way of introducing yet another model to the already large assortment that I have covered previously. This time it is the Ci60 Optical Wireless Mouse from Kensington. In size and appearance, the Ci60 is similar but not identical to the Ci20 model that featured recently. The grey flashes on the sides of the Ci60 are of a darker shade while this mouse also bears a Diamond Eye Precision tag on the left side.
The standard two buttons separated by the useful wheel are all constructed of a rubber substance. Rubber is also used to provide a soft grip on either side of the mouse. Two additional buttons are located on the left side of the mouse where there are ideally situated for a right handed users to activate with a thumb. The positioning of these two buttons also makes this mouse really unsuitable for left handed use.
The Ci60 uses QuickRT wireless technology to provide the means for the mouse to communicate with the computer. This technology does require a receiver which, in this case, is a small USB device that can be connected direct to a USB port or positioned in a convenient location using the supplied 175cm extension cable. The connection between the receiver and mouse is activated by pressing a button on the base of the mouse and one, coloured red, on the receiver. Power for the mouse comes from two AA batteries which are included as part of the package.
As with other optical mice from Kensington, the Ci60 uses DiamondEye® Optical technology. As well as removing the problem of the mouse picking up dirt and dust, as often happens with a traditional ball mouse, optical technology brings with it greater accuracy when it comes to positioning the cursor.. The Kensington DiamondEye® Optical technology has been developed to help ensure even greater accuracy with cursor control as well as improving any acceleration and the degree of tracking the mouse's movement.
The Ci60 Wireless Optical Mouse has a price tag of £19.99. This mouse is compatible with systems running Windows 2000/XP or Mac OS X v10.2.8 for those who are right handed.
http://uk.kensington.com/html/12229.html
Best price now is from Amazon for £14.68 :
http://www.amazon.co.uk/gp/offer-listing/B000FPKO0G