A 5-button Optical Mouse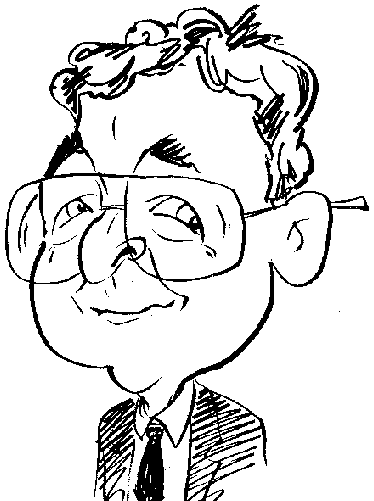 We take a look at a new addition to Kensington's range of optical mice.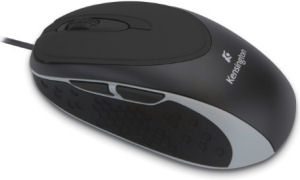 When considering the make up of your computer system, I just wonder how much thought goes into the selection of the mouse. In many cases, I should imagine, the answer would be "very little". Yet this input device is constantly being handled and does provide the main communication route between the user and the desktop. As a result you should take care to ensure your mouse combines a comfortable fit in your hand with the appropriate functionality to suit your needs. Fortunately there are numerous models from which to make your choice. One option is the Ci20 Optical Mouse from Kensington.
Coloured predominately black with grey flashes on either side, this mouse attaches to either a PS/2 or USB port (an adapter is supplied if you need to convert between the two options) on the computer via a 180cm lead which should be ample for most situations. Left and right buttons plus the familiar wheel, all construction of rubber for a more tactile sensation, are positioned in the standard top layout location. Also made of rubber are the grips on either side of the mouse with the left side also being home to a pair of additional buttons. By default these side mounted buttons are programmed to move you forward and backward when using your Internet browser. This default setting can be changed, as can those for the other three mouse controls, using the supplied MouseWorks software.
While the shape of the mouse is such that it feels reasonably comfortable in either the right or left hand, the positioning of the side buttons make it more appropriate for the right handed user. They can use their thumb to activate these buttons. However the left handed user would need to use their little finger to carry the task making it decidedly less convenient for the user.
This is an optical mouse which allows for greater accuracy while removing the problems that can be caused with a dust gathering traditional mouse with a ball. Kensington make use of DiamondEye® Optical technology to ensure that cursor control is of a high standard with regards to accuracy, acceleration and the degree of tracking.
The Ci20 Optical Mouse comes with a five year warranty and has been priced at £14.99. The mouse is compatible with both Windows and Mac systems. Windows users will need to be running Windows 2000/XP while Mac users will require Mac OS X v10.2.8 or later.
http://uk.kensington.com/html/12228.html
Amazon price is £12.11 :
http://www.amazon.co.uk/gp/product/B000FPKNZC