Support Pillows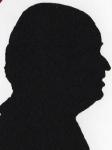 A lot is made of the benefits of support from your pillow especially if like me you suffer from back problems. So never one to lie down on a job – for no reason – I have tested two such offerings.
Tempur Traditional Pillow
Each year I visit the Ideal Home show and I manage normally to find something of interest to readers this time it was the Tempur pillow. Firstly if you like a soft pillow this will not be for you. If you like a light pillow this will not be for you. If you like the cool crisp feel of linen on your face this will not be for you.
Luckily only the third of the above applied to me and after around three days I was happy with the feel. The pillow is 70x45cm in a case of 74x50cm. These are made in Denmark and the company also made mattresses but I cannot comment on the mattress as I have not tried one of those.
As stated I have a long standing back problem and while this - or anything else yet discovered - will not cure it I do spend I lot of time lying down and so a decent pillow is much appreciated.
The pillow weights a substantial 2.6kilos and is just oblong in shape, when your head or head/neck hit it you really disappear into it but never to the point of not having support. I like a firm pillow and this certainly supports you and when you lift your head there is a definite indentation left. The cover has a zip along the length of one of the long sides.
The hardest thing for me was getting used to the covering fabric, over the first couple of nights I thought of getting up and finding a pillowcase large enough to fit it so I could have that cool feel I have always enjoyed with a pillow, now I am used to it. The cover can of course be removed for washing. The material of the cover always feels warm to the touch and this anyway for me was the only difference, however now I have used it for nearly a month I would not be parted from it. On occasions I used to wake up with a stiff neck and this has not occurred since I have used the Tempur pillow, partly because I tend to dissolve more into it and partly because the weight and size of it means you only need one so it does not move about.
Looking at their website www.tempur.com I see they do four models the one I have is the traditional and on their website it is £74.95. Should you buy a bed or mattress from www.furniturevillage.co.uk you will get a free Tempur traditional pillow.
JML Memory Foam Pillow
This is a product sold on the high street through Boots stores at £24.95. While it is not as substantial in either size of weight as the pillow above it is still rather more than an ordinary pillow.
It is 50x30x10cm and weights just under a kilo in weight. There is again a fabric cover that feels warm to the touch and just like the other pillow you will need time to get used to the feel on your face.
This is not just oblong as it is sculptured being 8cm one side of the width 7cm in the centre and 10cm at the other side. When I first used it I had the 7cm side towards me and I found this collapsed more that I liked so rightly or wrongly I turned it the other way around and had the 10cm side at the front and that worked for me.
Just like the pillow above it has a full length zip but this is about 5cm from the end of the width and while inserting and removing the pillow is not difficult it does mean you are unlikely to be able to use it on the reverse side as the zip would then be against your face.
Currently I cannot find it on the boots website, it could be that it is only sold in their shops or just that they do not update their site that often.