Soleful Shopping On-line – www.rubbersole.co.uk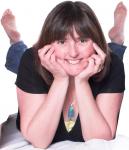 I'm into reviewing on-line shopping experiences and I'm into quality. What a pleasure to find a website that offers both a swish experience and the best shoes in town. Check out www.rubbersole.co.uk.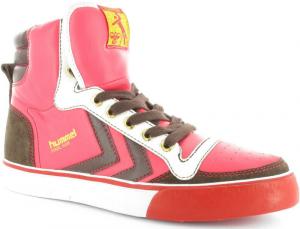 It's nice to come across an original and easy to use shopping website that sells high quality products. If you've been looking for a shoe shop, accessible from your laptop, that will sort through a range of trendy international designer shoes of your size, and will dispatch the same day when you order before 4pm Monday – Friday, with no delivery charge if they are available from the UK, then you'll do well to look at www.rubbersole.co.uk. The company was set up by Pablo Barclay in 2004 when he spotted a gap in the market for on-line fashionable designer shoes. Starting with an investment of just £600, Pablo has built Rubbersole into a multi-million operation that sells a pair of shoes on-line every 2 minutes.
I was more than pleased when I tried out the Rubbersole experience. I've never tried to buy shoes on-line. I've always been dismayed at just how difficult it is to find gorgeous shoes that at the best of times - even in-store. However, when I came across the Rubbersole website – the range was so enticing I was more than happy to give it a go. I was surprised to find that shopping for shoes on line is really quite a nice experience. You can see a vast range before your eyes - and you won't have to deal with the sour faced puss who has made you wait 15 minutes with a yellow ticket in your hand, only to here "I'm sorry we don't have that style in your size".
The fab www.rubbersole.co.uk website gives you the opportunity to sort the available shoes by product type (eg trainers, crocs, sandals, boots), by manufacturer, by price and by shoe size. No having to hunt backwards and forwards between catalogue pages. So when you've decided, for example, that you want a Size 5 trainer, for between £30 and £50, from any listed brand,s your selection pops up with a thumbnail picture so you can compare the look of each product side by side.
It's very much a designer label site with brand names including Doc Martins, Calvin Klien, Hummel, Crocs, Converse, Iron Fist and Vans. It's a shop for those who like their feet to make a statement. You don't have to be too rich to shop here though. Prices start from just under £8 for a Cariris Flip Flop, although you can go mad and spend as much as £249.99 on an oiled leather, boot of the moment, the UGG Australia. Then there's a whole range of stuff in between.
Rubbersole.co.uk are the biggest on-line retailer of shoes in the UK and promise a same day dispatch of shoes for UK deliveries. They stock a wide range of international designer brands – and boy are they lovely. I chose a pair of pink trainers with brown detail from German label Hummel. Many of the shoes on Rubbersole are free next day delivery. However, when they are sent from abroad it takes around 5-10 days with a postal charge of £7 from Europe and £10 from international locations. My Hummel boots took about a week to arrive from Germany - a reasonable wait - and well worth it. They arrived well packaged and were as lovely as I anticipated them being.
Because it's a UK shop with an international range of brands, there's a handy foot size conversion chart. However, you probably won't need this, as the search engine works by UK size.
I understand Rubbersole's owner loves seeing shoes on other people and owns over 100 pairs himself (watch out Carrie Bradshaw). I'm sure he'd approve of me sitting here proudly wearing my pink and brown Hummel's - very comfy they are too. No more fear of buying shoes on-line for me. Now all I have to do is keep my teenage daughters away from them!