NAIM MU-SO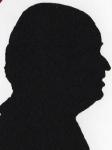 Review controls
As most will know Naim produce quality high end audio products so a unit cost less than four figures is for Naim near entry level. This is a quality six speaker system in a single case however it is not a completely dumb unit.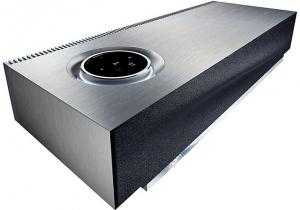 click image to enlarge
This arrived with me just prior to Christmas and I spent far too long experimenting with it, when the online manual was located it answered some of my questions something that the online help system did not do. It comes with a fold out sheet that is basic assistance and for those using the Naim app may enable you to achieve most things.
Of course you need to download the App entering MU-SO will not find it (on Android anyway) you need to enter MU.SO and once linked a lot of the features become available.
It is 63x26x12cm any connected cables do not protrude beyond the measurements given.
There are six speakers each of which delivers 75watts output, a true surround sound experience should be possible wherever you place it even when against a wall.
On the face of it this a 'dumb' unit but the more you use it the more you realise that it has some memory as once setup the five stored radio stations assigned to positions are remembered and while you need to renew your link with your Android or iOS device to change these once set they can continue to play without your Android or iOS device even being available.
When used with a 3.5mm cable it is just a set of speakers, a speaker with a good amp and great sound but just a set of speakers.
It is possible to connect directly via Ethernet and it also supports Bluetooth but of course few desktop PC support Bluetooth, I have a notebook that does and strangely the driver required shows as a Bluetooth earpiece.
It does not support Wi-Fi directly from your home modem/router, but it does support UPnP streaming and Spotify connect.
The main use of this product is with an Android or iOS device and once you have downloaded the Naim App from the appropriate store then it really works well.
Once the App is running you setup a Wi-Fi link between the Mu-So and the App and once this is all working correctly this can be told to link to your Wi-Fi it's the same system used by a number of other recently reviewed items. Surely it would increase connectivity if it just connected direct to your home modem/router but as others use the same method I assume there is a good reason.
The unit comes with a setup sheet which just about does enough to get you running, there is an online manual that you can download that fills in some of the gaps but as an example I wanted to change the default five radio stations, I worked out how to delete one or more but it was pure chance by clicking at the top left of the screen on my Android that I found all the available stations and was able to search by country and or genre to find what I wanted the logical – for me anyway – help was not helpful and the online help was less than useful for this point.
It may seem I have done nothing but criticise, well I can see the sound quality and for anyone using it with Android or iOS it may do everything but from a PC without recourse to UPnP it does not.
All Naim items I have seen have been quality this is no exception but it is also expensive.
The cheapest I could find it is with the first link below for £895.
http://www.johnlewis.com/naim-mu-so-digital-wireless-bluetooth-music-system-with-apple-airplay/p1713628