A Case of Saving Souls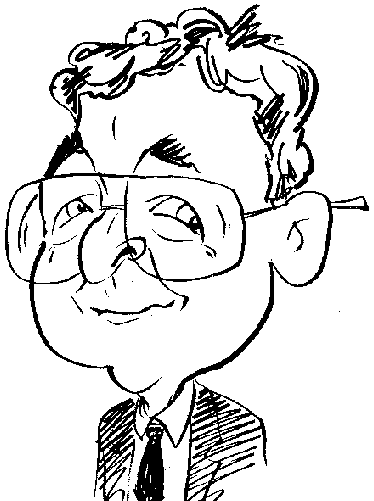 Based on a H. P. Lovecraft novel, this next game places you in the role of a detective attempting to defeat a recently raised-from-the-dead murderer.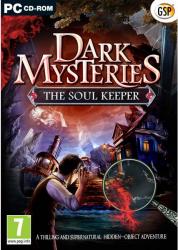 click image to enlarge
Dark Mysteries: The Soul Keeper is described on the box as a "thrilling and supernatural Hidden Object Adventure" game. This title, developed by Cerusus Media, is now available in Collector's Edition format from Avanquest's GSP games' label. Along with the main game, there are some bonus items which I will return to a little later.
Your role in this game is that of a detective summoned by Charles Dexter Ward to help capture a murderer on the Pawtuxet Island. According to Charles Dexter Ward, who you may remember from Haunted Hotel reviewed earlier, has managed to bring back to life Joseph Curwen who had discovered the secret of immortality – let us pass by the reason why somebody with this secret needed to be brought back from the dead. Unfortunately, rather than being grateful and keen to share his secret, Curwen went on a killing spree on Pawtuxet in order to capture souls to ensure his immortality - hence your summons to the island to meet and help Ward.
Various alterations can be made to the game's environment as you adjust various volume levels, select to play in full screen mode with a choice of resolutions and the use of a custom cursor and effects settings. There are three difficulty levels with this title as you select from Easy, Normal or Hard. While Easy level gives you a faster Hint and Skip charging process plus helpful sparkles, puzzles that can be skipped and a brief penalty for over-indulging in random clicking, Hard level offers no Hint feature or sparkles. It does not let you skip puzzles and imposes a severe penalty to discourage random clicking. Normal level sits somewhere between these two extremes.
On arriving on Pawtuxet Island you can take advantage of an optional tutorial, which goes through some of the game's features, while appreciating the great graphics and animations that include characters with lip movement and facial expressions as they deliver their dialogue. It isn't long before you are left to your own devices as Ward is the next victim of Curwen's quest to capture the souls required to grant him immortality.
The well-drawn scenery is overlaid across the bottom of the screen with tools that are available to you. There is the centrally positioned inventory holding those items you find and others awarded to you for completing tasks. In the left corner of the screen is your journal which automatically records your discoveries and progress. Unlike a similar feature in other titles, this journal also contains hints on how best to proceed in certain circumstances.
The journal hint feature is separate from the main Hint feature, which is more to do with finding items, located in the bottom right corner. This corner also houses a menu shortcut, strategy guide and a Magic Eye feature on to which you can drag an item to discover as to how it could be used.
Hidden Object scenes, which make an appearance at fairly regular intervals, present a standard view of a well-drawn cluttered scene. Beneath the scene is a list of objects you need to find. Generally the list will consist of 16 or 17 items but occasionally rises to over 20. As there is only room to display around 12 items at one time, the first few found will be replaced by others in the list. Any item coloured yellow will require an additional action before it can be located. While in some cases you will need to open a container or perform some other action, there will be occasions when the yellow items will be located behind one of the other items. Once all the items have been located, you will be rewarded with one of them. There were a few occasions when I felt the Hidden Object scene was rather easy and this would happen when a scene was reused with a different list of items.
The Hidden Object scenes far outnumbered the puzzles in this game. The lack of quantity with regards to puzzles is partially compensated by the challenged offered by those that do make an appearance. I still would have liked more puzzles to enhance the game's appeal.
The story line on which this game is based originates with a novel by H.P. Lovecraft. There is an option to save an eBook version of this novel which can be saved in PDF, ePub or Kindle™ .mobi format. This is one of the extra bonus items that are bundled with the game. You also get concept art, a bonus chapter and the integrated strategy guide.
The game is visually impressive with plenty of blood and gore as you might expect with a H. P. Lovecraft story. With over 170 scenes to explore, there is plenty to keep you glued to your computer for many hours of challenging game play as you move between locations without the aid of a map unless you create one yourself. Priced at £10.20, Dark Mysteries: The Soul Keeper requires a 1GHz processor with 1GB of RAM and 450MB of hard disk space running Windows XP and later.
http://www.gspgames.co.uk/games/dark-mysteries-the-soul-keeper-501179