No Avoiding Fate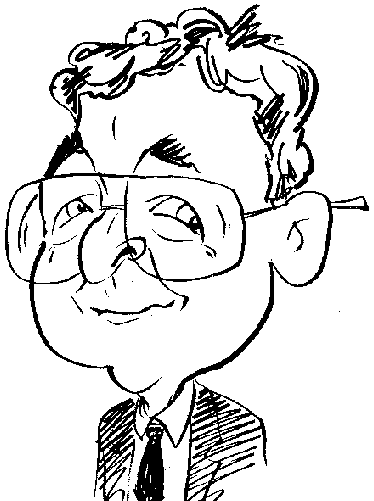 Fate, they say will eventually catch up with you. In the case of Madame Fate Carnival, the catching up could be considered to last over four years as this was the interval between my looking at the original Madame Fate title and the arrival of the sequel in the form of a Collector's Edition of Mystery Case Files: Fate's Carnival from Big Fish Games. This gap was more than long enough for my memory to erase any useful tips I may have gleaned from the initial playing experience.
As usual with Collector's Edition format, Fate's Carnival features several additional items some of which are immediately available while others require the main game to be completed first. Among the items that are accessible straightaway are those dealing with wallpaper, music, a shop, concept art and the solitaire card game for earning money to be spent in the shop. Video, Secret Room and an additional game are locked until the main Madame Fate game has been completed.
A number of options are available for customising the game environment as you are summoned by Madame Fate in your role of a detective. You can adjust the volume levels for features that include music, effects and voice delivery plus adjust the gamma level and opt to play in full screen mode with or without a custom cursor. Initially there are four levels of difficulty that range from Easy Knievel with sparkles and quick recharges to Monstrously Tough that has no hints, skips, sparkles and no changes in the mouse cursor. Once the game has been complete then a further difficulty mode is introduced entitled Alister's Watch and this adds a time limit that will need to be adhered to as part of the game.
Based entirely on the grounds of Fate's Carnival, the various locations making up this "place of entertainment" are colourful and well-drawn with plenty of details and an illusion of depth to add to the visual appeal. As is common with games of this type, the main scenes are overlaid across the bottom of the screen with tools and options available to the player.
Tucked away in the left corner is your Detective satchel. This bag contains a picturesque map of the carnival. This map allows you to instantly transport your self between locations. As various times the main Hint feature also possesses this ability to move you to another location. The map uses icons to represent your current position, where there are no tasks to be completed and where the current task is located. The satchel also gives you access to the shop, a list of those characters you have rescued and the "bobbleheads" you have collected.
In the opposite corner are your notebook, which automatically records your discoveries, the rechargeable Hint feature and the Strategy Guide covering the ten chapters that make up this game.. Filling the gap between the corners is your inventory and task bar. These items are concealed until brought into play by the mouse cursor. And I almost forgot there is Isis but more on this aspect a little later.
Your mouse cursor can often come to your aid by changing shape to indicate when specific actions are possible. Different cursors appear when you can interact with an object, pick up something, examine an item, move towards another location or when an inventory item is called for. You will also encounter a cat cursor. Some of the objects you need to collect will be out of reach. In such cases you can send Isis, your cat, to collect them for you. Obviously this is a well-trained feline unlike my cat who expects me to do things for him and not the other way round.
During your exploration of the carnival you will meet various characters who have been imprisoned in different ways. As each character is rescued by the completion of certain tasks, you will be rewarded with an important piece of equipment. From time to time there will be dramatic cut-scenes involving special effects and spoken dialogue plus you will find mutoscape films which can be played to reveal portions of the back story. You will also need to be on the look out for money which can be used to make purchases from the shop. Other items waiting to be discovered are tarot cards and "bobbleheads" which are small peg-type statues of characters in the game.
Fate's Carnival contains a mixture of puzzles. Some of these are of the more common type which require you to solve a single problem such as aligning objects to create a pattern. However there are other puzzles that are made up of several elements that need to be solved in sequence in order to progress to the next element. In such cases you may well be tempted to resort to the Strategy Guide to lead through the various stages of the puzzle.
The Hidden Object scenes, identified by an outbreak of sparkles, are well drawn with a mixture of visible, hidden and partially concealed objects. You will be presented with a list of 12 different items to locate. In some cases you will need to find more than one of a particular item. If an item is listed in blue then you will need to perform some task before the item can be selected. At the conclusion of each Hidden Object scene you will be rewarded with one of the items found.
It has taken a while for this sequel to appear but the wait has been well worth it. The developers of the game have brought together some excellent well drawn scenes with plenty of animation and atmospheric sound effects. The spoken dialogue is generally believable and helps with the flow of the game. There is plenty of content with many of the puzzles having a high frustration creating level.
While you can download a free time-limited trial version of the game, the full unrestricted version is currently available at £10.80. Fate's Carnival Collector's Edition requires a 2.5GHz processor with 1024MB of RAM, 1309MB of hard disk space and support for DirectX 9.0 running Windows XP and later.
http://www.bigfishgames.com/download-games/25260/mystery-case-files-fates-carnival-ce/index.html