Exploring the Pyramid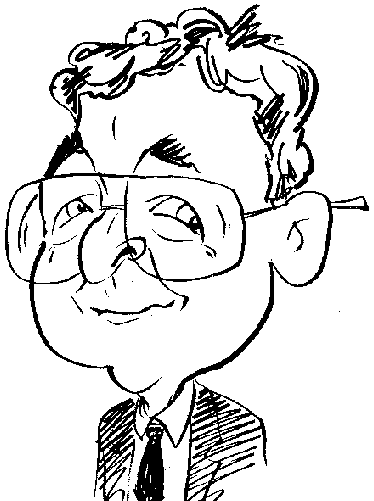 Review controls
This next game offers you the choice of a male or female character as you set out to locate and explore the mysteries of a pyramid.
Buy Now!
Avanquest The Pyramid between the Worlds II
Direct from Avanquest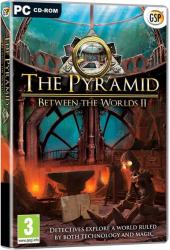 click image to enlarge
It was one of those typical dark, stormy nights so beloved of forthcoming catastrophic world defining events. You are relaxing, along with your business partner, in your Private Detective office contemplating whether to depart for the day when a knock is heard at the office door. At this point in time you get to choose which of the two detectives will be your role in the game and lead investigator in the next job. Whether you select the male or female character, the other detective will act as your assistant by providing suggestions and help in solving the more difficult puzzles. This is the opening sequence to Alawar Puppet Line developed game of The Pyramid Between The Worlds II which is now available on the Avanquest GSP game label.
Before going any further into a description of this game, I should point out that the game might look like the run-of-the-mill Hidden Object Adventure game but appearances can be deceptive. You get to search for items, solve puzzles, dabble a little in magic and even work alongside a mechanical dragonfly with wings that can prove useful – all tasks that a reasonable proficient gamer should breeze through. However it does not always work out that way as you explore a world that combines technology and magic in equal measures.
There is a Hint feature but this is often reluctant to provide assistance, especially when puzzle solving was involved. It was also annoying that several of the listed Hidden Object items needed repeated clicks before being accepted. These comments apply equally to the Easy, Normal and Hard game modes although I must admit that time constraints have meant I have yet to get fully involved in the Hard mode.
As mentioned the game starts with that fateful knock at the door and you are offered a brief tutorial. You will be informed about the ID card that represents your assistant who can be called upon when necessary, the slow recharging Hint feature and a notebook that automatically records your discoveries and progress. A pop-out inventory is located on the right edge of the screen and this will be replaced by the current list of Hidden Objects present in a scene.
Your visitor delivers a note and then mysteriously disappears before you have time to digest the message regarding a certain Magnus Malrum who is planning to set in motion events that will cause damage to the whole world. The sender of the message, known as The Alchemist, hopes you will be able to forestall these plans through the use of your investigative powers.
Following checks on various locations that involve some puzzle solving causing some head-scratching and unrepeatable mutterings on my part, you discover the Pyramid of the game's title. This will open up entry to different locations as you become immersed in Hidden Object game play after solving the puzzle that locks each of the Pyramid's faces and not forgetting the base. Each location consists of interlinked scenes that have their own list of objects to locate.
Initially there will not be enough space to list all the items and so as each item is found, it will be replaced in the list by another until there are no items left. Occasionally you might find that the Hint feature will point you towards an area that does not react when you click on it. This is because you will need to perform some other action in order to reveal any items concealed there. Bouts of indiscriminate mouse clicking will result in a short period of picture freezing.
I found that this game tended to get a little easier as I made progress. Maybe this was as a result of getting use to the style of game play adopted by this title. Even so I still made regular use of the suggestions offered by the assistant feature. While certainly challenging, The Pyramid Between The Worlds II lacked the appeal to make me play the game more than once. I also felt that the ending was rather sudden and disappointing. The ending seemed to point towards a possible sequel being in the pipeline.
Priced at £10.20, this game requires a 1.6GHz processor with 512MB of RAM and 500MB of available hard disk space running Windows XP and later.
http://www.avanquest.com/UK/software/between-the-worlds-ii-the-pyramid-500410