A Triple Dose of Mystery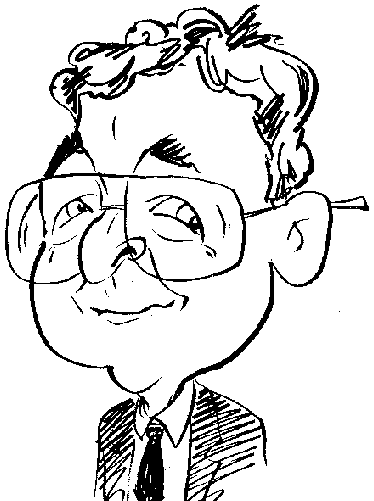 Review controls
Focus Multimedia has bundled together three titles originally published by Big Fish Games in a Dark Mysteries Triple Pack. The three games are The Secrets of Arcelia Island, Secrets of the Dark: Temple of Night, and Written Legends: Nightmare at Sea. In each case the game belongs to the Hidden Object Adventure genre. From a single front-end, each of the titles can be installed in turn. A separate desktop icon will be created for each game.

click image to enlarge
Your role in The Search of Arcelia is that of a young woman who embarks on an expedition with her father and a small crew to discover more about the mysterious island of Arcelia. Following a storm you find yourself anchored just off the shore of the island while all the crew members and your father have disappeared. You then need to embark on an adventure to discover what has happened and learn the secrets of the island. The game's developers have not been shy when it comes to borrowing ideas and themes from different sources as you get a mixture of a witch's curse, fairies, magic, temples, portals and all manner of strange events that need to be faced.
Although the Settings screen, available from the main menu, offers a full-screen view you will need to turn off the Letterbox option in order to get this view. The game gives you a choice of Normal, for a casual and entertaining game play, or Advanced if you want a more challenging experience. My review is based on the Normal setting.
In Adventure mode your view of the current scene is overlaid across the bottom of the screen by a journal, task list, inventory, menu and Hints features. As you move your mouse cursor around the scene, it will change shape to indicate when various actions are possible. A closed hand means you can pick up an item which is then automatically added to the inventory. A magnifying glass appears when you can zoom in for a closer look. The appearance of a pointed arrow allows you to interact with a scene while arrows are used to indicate that you can move in a particular direction.
Along with the various items you pick up to complete tasks, the game features 42 pieces of a story book. These pieces, when collected, will be stored in the journal and can be pieced together to reveal a story at the end of the game. The collection of these pieces is not necessary to completing the game.
Hidden Object scenes, which are identified by an outbreak of sparkles, require you to find a list of items. The Hint feature can be used to pinpoint a randomly selected item. There are also a series of puzzles of varying types and difficulty levels. A Skip option can be used if a puzzle proves too difficulty.
During the game you will meet several characters with plenty to say. This dialogue is delivered by static characters in text format. You have to click through each segment of dialogue.
It took a little while to get into the game despite its well-drawn scenes. Even then the game did not have the attraction to hardly pique my full interest. This is not a game I would enjoy playing more than once.
Secrets of the Dark: Temple of Night gives you a choice of Regular or Advanced game mode, with the former providing helpful sparkles and a faster Hint recharge. You take on the role of a friend of Peter Harris a journalist who has gotten into difficulties when investigating the strange goings-on around the vicinity of the Red Mountains. Following a worrying phone call, you set out to come to the aid of your friend.
The game follows the standard pattern of mixing Adventure game play with puzzles and Hidden Object scenes plus video cassettes that provide a back story. Arranged along the bottom of the screen in Adventure mode are your journal, inventory and Hint feature. While the mouse cursor will change shape to indicate when actions such as interact or pick up are possible, you also need to be on the look out for a glowing circle which can be used to change the illumination in certain rooms by opening and closing blinds or curtains. This will have the effect of allowing you to switch between the present and an earlier era. Often this technique of switching between time periods will be the only way in which you can make progress.
As mentioned earlier, you need to look out for video cassettes. When found, these cassettes are automatically played to provide a visual record of Peter Harris' investigation with a spoken narrative. In fact all the conversations in this game involve spoken and printed dialogue which you can click through or take the Skip option.
Two different types of Hidden Object scenes involving finding or replacing items are used. When finding objects you work from a list of items that need to be located in a scene. Sometimes there will be too many items to be listed at once and so early discoveries will be replaced by others. If an item in the list is coloured orange then some type of task will need to be completed before it can be selected. The second type of Hidden Object scene involves placing certain items into their correct positions. Whether finding or replacing, you will be rewarded with an object when the scene is completed.
The puzzles that feature in this game vary in style and difficulty level. Options to reset and skip each puzzle are available. However if you do opt to skip a puzzle, a penalty of 30 minutes will be added to your game time which can affect your position in the game's High Score table.
Secrets of the Dark: Temple of Night was both challenging and enjoyable to play. The game's scenes are well-drawn and the sound effects help add atmosphere plus you get spoken dialogue.
As you may expect from its title, the game of Nightmare at Sea is set in a watery environment. Following a rather spectacular destruction of the ship on which you are sailing with your father, you regain consciousness to find yourself on the sea bed but yet seemingly alive. From this opening you need to embark on a quest to discover what is going on as you meet up with Davy Jones who will challenge you to wager your life and freedom in a game of skill. Later your father and other lost souls will be added to the wager.
The game requires you to explore the sea bed, wrecks and caves as you collect items, meet lost souls, solve puzzles and complete Hidden Object sessions. In Adventure mode, which does require a great deal of backtracking, your full-screen view will feature your inventory flanked by a journal and rechargeable Hint option. The inventory remains concealed until its area is invaded by the mouse cursor. The journal contains your task list, discoveries and a map showing your current location and the area where your next task is to be found. The mouse cursor will change shape to indicate when different actions are possible. From time to time you will meet various characters who have information to impart. This information will be in text format only.
Hidden Object scenes are easily recognisable by an outbreak of sparkles. A standard format of listing objects to be found in a scene is used. The Hint feature will pinpoint a random item when it is activated. You will be rewarded with one of the items found at the completion of each scene. When puzzles need to be solved, the Hint option will change to a Skip option. Generally the puzzles can be solved by using trial and error without needing to resort to the Skip option.
The game's background graphics and animations are impressive but disappointingly the various characters were rather static. With a price of £10.20 for all three titles, Dark Mysteries Triple Pack should not disappoint. System requirements call for a 1.4GHz processor, 1280MB of RAM, 1093MB of hard disk space will support for DirectX 9.0 running Windows XP and later.
http://focusmm.co.uk/shop/Dark-Mysteries-Triple-Pack-The-Secrets-of-Arcelia-Island-Secrets-of-the-Dark-and-Written-Legends-pr-1944.html