Aliph Jambox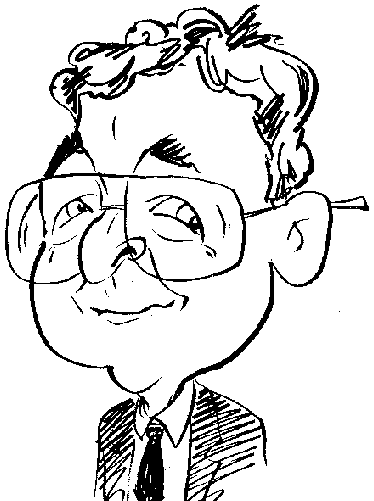 With a title like Jambox you might think it was a container to store your preserves but instead it is a device for enhancing audio.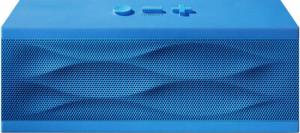 click image to enlarge
What with the plethora of portable music players, smartphones and various tablets, our entertainment on-the-move needs are well catered for. However this generally only applies on a one-to-one basis due to the restrictive nature of a personal headset or the limitation of the built-in speakers that were never intended for group listening. Numerous attempts have been made to broaden the audio output from these devices to encompass a larger audience while not distorting the audio quality. I have recently had the opportunity to check out a product known as the Jambox.
Developed by Aliph, the company behind the successful Jawbone Bluetooth headset, the Jambox is a box-shaped Bluetooth unit that has the appearance of a Lego brick on steroids. Available in a choice of red, black, blue, grey or white platinum, the Jambox has dimensions of 151 x 57 x 40mm (L x H x D) and weighs 347g so you are certainly going to notice it if you slip it into a packet. A patterned mesh grill runs around the body of a unit that is topped and tailed by a rubberised substance that helps ensure there is no sliding when the device is placed on a flat surface. Mounted on top of the box are three raised controls for volume adjustment and activating a talk feature of which more later on.
Positioned on the right side of the Jambox are the on/off/pairing slider button and connection sockets for a 3.5mm jack plug and microUSB lead. The Jambox can be Bluetooth paired with up to eight devices and can seamlessly switch between them with priority being given to whichever device was the last to send through a signal. In order to instigate a pairing you need to hold the slider in the top position until it starts to flash and then you can connect your chosen device. Appropriate sound effects (clunk, click and alien ray gun) are used to signify power on and shut down.
For those devices that do not support Bluetooth, there is the 3.5mm jack socket. An audio lead is provided for linking your MP3 player or other device. Depending upon this auxiliary connected audio source, you might need to make an adjustment to the volume level. For example when I switched between my iPod Classic and Sansa Clip+ device, I needed to either raise or lower the volume by several settings to suit my ears. I was happy with the audio quality delivered from a box of this size. It was also noticeable that lifting the Jambox from its resting place did not reduce the audio level or quality as happened with the recently reviewed Wowee product.
Earlier I mentioned the Jambox talk button which delivers appropriate sounds when the unit is turned on and off. It will also provide vocal information regarding battery and incoming phone calls. A built-in microphone means the Jambox will also act in a speakerphone capacity.
As part of the Jawbone/Jambox experience, Aliph has developed its My Talk service. From its website accessed from your computer, this feature allows you to keep your device up-to-date with any new developments and also customise your device by selecting from a range of voices to be used by the Jambox. You will need to attach the Jambox to your computer using the supplied USB lead. As long as your Jambox is NOT turned on, it should be recognised by the My Talk web site. In order to use this service you will need to sign in with an email address and password.
You will probably need to download the relevant updater software when accessing this website before deciding to use one of the voices available for your device. There is an option to try out the different voices before making a decision. With your new voice selected you need to instigate a Sync process which can take up to five minutes. When ever I ran this procedure, the process ended with a message stating that the upgrade had failed due to "Invalid Request Bluetooth Address not Specified".
Fortunately, despite being informed that the update had failed, the adjustments I had made regarding the choice of voice had been completed successfully. One result of making any upgrade meant I needed to remove the original pairing details for the Jambox on my various Bluetooth devices and then re-instigate the pairing process before a connection could be made. At first I thought that this was a fault but Aliph informs me that it is meant to happen due to the upgrading process. However, as yet, there has been no answer to the update failure message I was receiving whenever I switched to another voice from a list that included Monster, Baseball, Classic Arcade, Bombshell, Ace and Rogue.
The Jambox is certainly capable of improving the audio output from my various Bluetooth devices – perhaps not quite as successful when using an audio lead connected to the AUX socket. I do have some slight reservation regarding the upgrade process and Aliph is aware of my concerns. Originally launched at a price of £159, you might be able to purchase this product at a lower price by shopping around.