Retro DJ Headset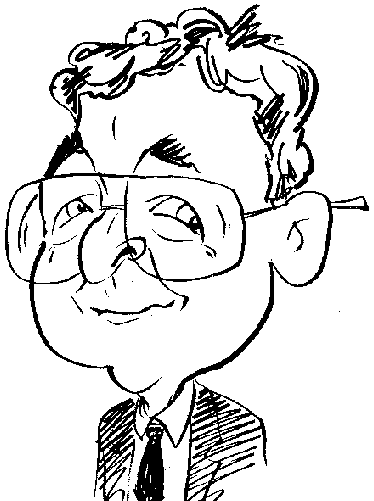 A recent visit to a trade show re-introduced me to a company that produced some of the early audio tapes I used for recording my favourite music from the radio. Those were the days. Now I have the opportunity to test another of the company's products, this time for listening to my current favourite music.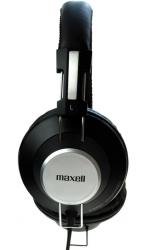 click image to enlarge
Established over 50 years ago, Maxell original was best known for the different types of recordable media that it produced. It was this aspect that I had my first dealings with the company. However a recent search through my collection of audio tapes failed to turn up even one of the Maxell products that I had purchased in my youth. Now part of theHitachigroup since 1964, Maxell is active in various areas including accessories, batteries, wireless charging, optical disks, flash media and headphones. This leads me nicely on to the subject of this review which is the Maxell Retro DJ Headset.
Available in either black or white (the review sample was my preferred choice of black), this headset has a steel frame and cushioned leatherette ear pads. A padded headband, again constructed of a leatherette material, covers most of the steel frame. You can extend this frame by as much as 3.5cm at either end to fit various head sizes. Clearly labelled "L" and "R" indicators identify which pad should be placed on each ear. A 1.2m lead is attached to the left ear pad. This lead comes with a 6.3cm adapter for converting the 3.5mm jack plug so that this headset can be used with standard Hi-Fi kit and the full range of mobile music devices
Although the ear pads were smaller than those found on some other headsets I have used in the past, they were reasonably comfortable and managed to keep out some of the outside distractions that are with us all the time especially when trying to listen to our favourite music. Sorry I can not hear you asking me to do the washing up while I am wearing this headset. While you might use this particular excuse, it is not one I would recommend if you want a harmonious existence!
The padded headset was also not as broad as I have become use to and this occasionally caused the headphones to slip if a sudden movement of my head occurred for any reason. However of more concern to me was the length of the attached lead when using this headset with my Hi-Fi equipment. Although my normal seating position was almost within touching distance of my Hi-Fi equipment (I could reach over and turn it on or off with getting out of my chair – a vacant chair can be fair game for anybody), the length of the lead was not enough for me to use the headset in my normal seating position. I was forced to add an extension lead to ensure I could listen in comfort. The shortness of the lead made me think that this headset had been designed for those using a portable music device rather than a Hi-Fi system located in a set position. There was no problem when using the headset while on the move with my MP3 player or iPod Classic.
This Maxell Retro DJ Headset has a 38mm driver. With a rated impedence of 32+- 15% and a sensitivity of 95db+-3dB, this headset delivers a frequency response of 20Hz-20KHz. Audio output is fine for the casual and even more committed listener. Maxell has priced this product at £49.99.
http://www.maxell.eu.com/Products/Accessories/Headphones/Retro%20DJ%20Headphones.html