Helping Jessica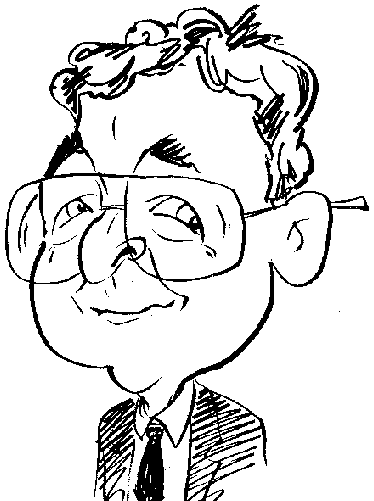 Review controls
While not in the same league in terms of a long running series as "Last of the Summer Wine", Murder She Wrote has an impressive pedigree with its number of episodes and has now made the transition to a computer screen.
In the game of Murder She Wrote you accompany the mystery novelist come part-time sleuth, Jessica Fletcher, as she sets out to solve five different murder mysteries. Fans of the television series will immediately be drawn into the game by the instantly recognisable theme music while those not familiar with Jessica's reputation might be surprised to discover that her character is based on a strong American take on our own Miss Marples. As Jessica's main role in life is as a novelist, it should come as no surprise to discover that the various cases to be solved are presented as books. Starting with A Deadly Catch, you can move on through Murder in the Marples, A Garden to Die For, Secrets & Ashes and Final Curtain. Each case can be played in either Timed or Relaxed mode.
Murder She Wrote is a hidden object game with various puzzles thrown in for good measure. Following the normal pattern of hidden object games, you are presented with a list of objects to find in a particular scene. Some of the listed items will be enclosed in quotation marks to indicate that some sort of task will need to be carried out. For instance you might need to clean a window, feed a hungry seagull or put out a fire. Other items can be coloured blue to let you know that you will need to perform a specific task in order to uncover the location of a specific object.
In all cases, the list of objects will be missing any vowels and possibly the letter "y" due to a fault with Jessica's typewriter (she is of the old-fashioned brigade who prefers traditional tools rather than the more modern equivalent such as a word processor). Although initially a little disconcerting, the missing letter approach quickly becomes appealing and does add an extra layer of challenge. While you should have no difficulty in deciphering the vowel-less words, there is an opportunity to find the missing keys in each scene so that they can be added to the words in the list.
As well as searching for the hidden objects you need to be on the look out for sparkly areas. Clicking on such an area reveals a puzzle which is often pertinent to the particular mystery. You might need to sort jewels into the correct bag, eliminate car registration numbers using a series of clues and compare examples of handwriting. For those puzzles that prove too difficult to solve, there is a Skip option but this does add 30 minutes to your game time total.
For hidden object game play there is a hint feature represented by a sheet of paper emerging from Jessica's typewriter. This Hint feature will reveal the location of a yet to be discovered object and is of the type that needs time to recharge after each use. However you can speed up this process by locating Jessica's typewriter ribbon which appears in each scene.
The different mysteries take place in various locations such as Jessica's home base of Cabot Cove. Each location contains a number of specific areas or scenes which are displayed on a map that appears from time-to-time. Your next port-of-call will be highlighted, allowing you to click on it in order to be transported there. As a result you are given no flexibility as to the order in which the "investigation" takes place.
Along with Jessica, these mysteries feature a number of characters found in the television series. The use of spoken dialogue between Jessica and law enforcement officers, the friendly small-town doctor or suspects, help the storyline progress as various locations are visited and revisited on numerous occasions. While there are many more of these cut-scenes that you would expect with a hidden object game, you can skip passed them. The various characters do make use of facial expressions but there is a lack of lip movement. While the voices used for the various characters are not those of the original performers, they are near enough not to spoil the illusion for fans of the series.
Without being outstanding, the graphics are adequate to the game's style and the various characters are recognisable. Audio quality is fine and you get appropriate background noises. There is a good mixture of puzzles to solve and plenty of hidden object searching to keep you busy for several hours of game play. Priced at £9.99, Murder She Wrote requires a 1.2GHz processor with 512MB of RAM and 350MB of hard disk space running Windows XP and later.
http://www.focusmm.co.uk/shop/Murder-She-Wrote-pr-1633.html?MMCF_murdershewrote