Delivering Digital Media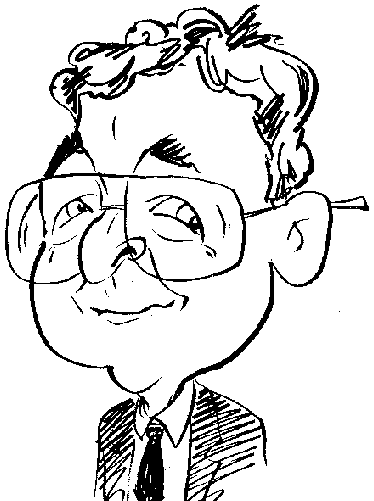 If you can not find the content you want with terrestrial channels then maybe the Internet can help with software available from Avanquest.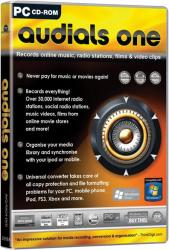 It is a great big world out there when you ventured into that entity known as the World Wide Web in search of legal media for your entertainment. Offering to help in the search for and downloading process is the latest edition of AudialsOne, now up to version 4, and available from Avanquest.
As part of the product's installation process you are offered a number of options. First of all you can let the software integrate your existing collection of titles in the AudialsOne database. You can decide to participate or not in the Mediaraptor search network. There is an option to convert files to MP3 format with a setup wizard that will search for the LAME encoder needed for this purpose. The installation will also take care of ensuring that you have the correct version of Microsoft Visual C++ Redistibutable software.
AudialsOne's interface might not be to everybody's taste. I found it a little on the garish side especially the gold coloured console element that sits on the left. I was unable to find any means of adjusting the default colour scheme. Tabs are available so that you can quickly switch between Radio, Search, Wishlist, Web, Podcasts and Converter modules as you browse, record and download content from a wide variety of Internet radio stations and other content providers.
The Radio tab has access to a database of radio stations that are categorised by genre. Information is provided as to the default language of each station. You can select those stations that will form the basis of your listening pleasure. The software will then track these stations using any additional information that could be supplied via the Search and Wishlist features.
Using the Search feature you can enter track or artist name plus apply filters relating to a particular genre or key words as you search for music and/or video files. When appropriate lists are presented you can select and add those you want to a wishlist. Items can be added individually or in groups using the standard Windows method of holding down the Ctrl key while making your selections with the mouse. AudialsOne will automatically work through a wishlist as it searches for the chosen items. You can create several wishlists, which are automatically saved, and switch between them as necessary.
Selecting the Web feature allows you to record audio and video content from websites while the podcast feature allows you to capture these types of broadcast. Finally, as you might suppose from its title, Converter allows you to convert content from one format to another. AudialsOne supports a variety of common file formats that include MP3, M4A/AAC, FLAC, WMA, WMV, MP4 and AVI.
This software offers to remove protection from audio books and to remove DRM copy protection. I have to admit that I have not tested this particular feature of the software due to a lack of files saddled with this form of protection. The removal of copy protection is achieved by the software "legally re-recording private content" as you listen to it or watch it. How legal is legal is a subject which I am not qualified to answer but presumably Avanquest and the software's developers are happy with any possible ramifications.
There were times when I struggled with this software and was often reduced to checking the Help file for assistance (I was using a downloaded version rather than boxed retail copy). Although I was not always successful, when I was the results achieved were fine but not, in my opinion, of a quality comparable to that delivered by CDs.. Priced at £39.99, AudialsOne 4 requires a 1.00GHz processor, 1GB of RAM, 1GB of hard disk space, a minimum resolution or 1024 x 600 pixels and Broadband. You will need to be running Windows XP or later.