Attaching Multiple HDMI Devices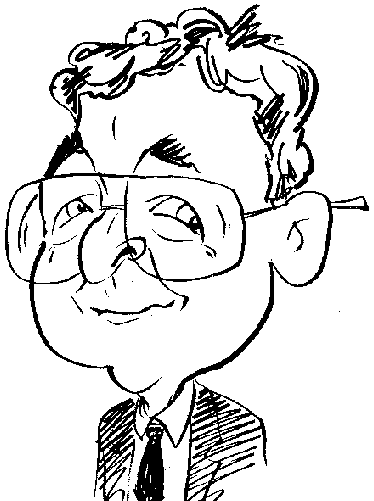 Review controls
A new product from Sandberg offers to add ease-of-use and increase functionality when linking devices by HDMI.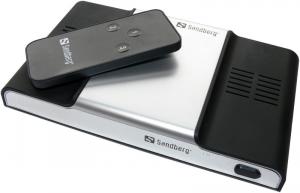 A few years ago, when linking together home entertainment devices such as a television, VCR, DVD player and games console, the accepted standard was to use SCART. With the television at the heart of the link-up, you could use a SCART lead to make the necessary connection to the appropriate device. However many televisions were designed with a single SCART socket. As a result customers struggled when it came to selecting which device should be connected and then they had the inconvenience of disconnecting and reconnecting devices for different circumstances.
In order to get round this problem of only being able to permanently connect a single SCART device, products such as the SmartSCART Plus (see www.gadgetspeak.com/gadget/article.rhtm/751/287596/article.html) from Bluedelta began to appear. The SmartSCART Plus allowed the user to daisy-chain several SCART devices using a gang socket approach. We are now seeing a similar situation arise with the HDMI standard.
HDMI (High Definition Multimedia Interface) is an industry standard digital interface supporting both audio and video data components. Pioneered by companies such as Sony, Philips, Hitachi and Matsushita, HDMI has quickly become the standard for connecting consumer electronics together. Helping make this standard an attractive proposition is HDMI's support for standard, enhanced and high-definition video along with multi-channel digital audio using a single cable. As I mentioned earlier, HDMI is following the same pattern as SCART and this includes the appearance of devices capable of linking multiple HDMI connections to a television with a single HDMI socket. Offering to provide this multi-HDMI connectivity is the HDMI Switch from Sandberg.
The kit consists of the Sandberg HDMI Switch box; a remote control with battery; power lead; and a 1.5 metre HDMI cable. You also get, what is laughingly referred to as, a User Guide. This is little more than a folded sheet of paper showing an illustrated sample set up using the kit with various devices.
Central to the kit is the switch box. Predominately black in colour with silver bands running along the front, rear and top of the unit, this box measures 160 x 92 x 30mm. Constructed mainly of a plastic substance, the box is lightweight and does not feel all that sturdy. Having said that, the switch box did perform its function without any problems despite any initial concerns I might have had.
Situated at the rear of the box is a mains power socket plus four HDMI sockets. The HDMI sockets are clearly labelled for output (1) and input (3). Each of the input sockets is identified by a number which corresponds to the same number mounted on the front of the unit along with the Infrared port for accepting communication from the remote control.
The remote control is simplicity itself. This small (85 x 40mm), black unit has just three slightly raised buttons numbered 1, 2 and 3. By pressing the designed button, the corresponding device takes over control and passes its content to the television. Pressing another button then switches control to a different connected device.
I have already mentioned that this kit comes with a HDMI cable. This is meant to be used to link the switch box to the television. When connecting other devices to the switch box, you can use the HDMI cable that came with that product. If one was not included then you will need to purchase one. While Sandberg does sell HDMI cables, these are priced at £23.99 for a one metre version; you can pick up cables from other sources for as little as £5. The HDMI Switch product is priced at £62.99 and comes with a five year warranty.